Jaguar MK2 full sanding
Before I start this presentation I would like to thank all of you for your comments and the support you showed in my last projects. It is really appreciated and gives me the courage for the next presentation. This little project is a total paint correction on a Jaguar MK2.
This is how I received the car.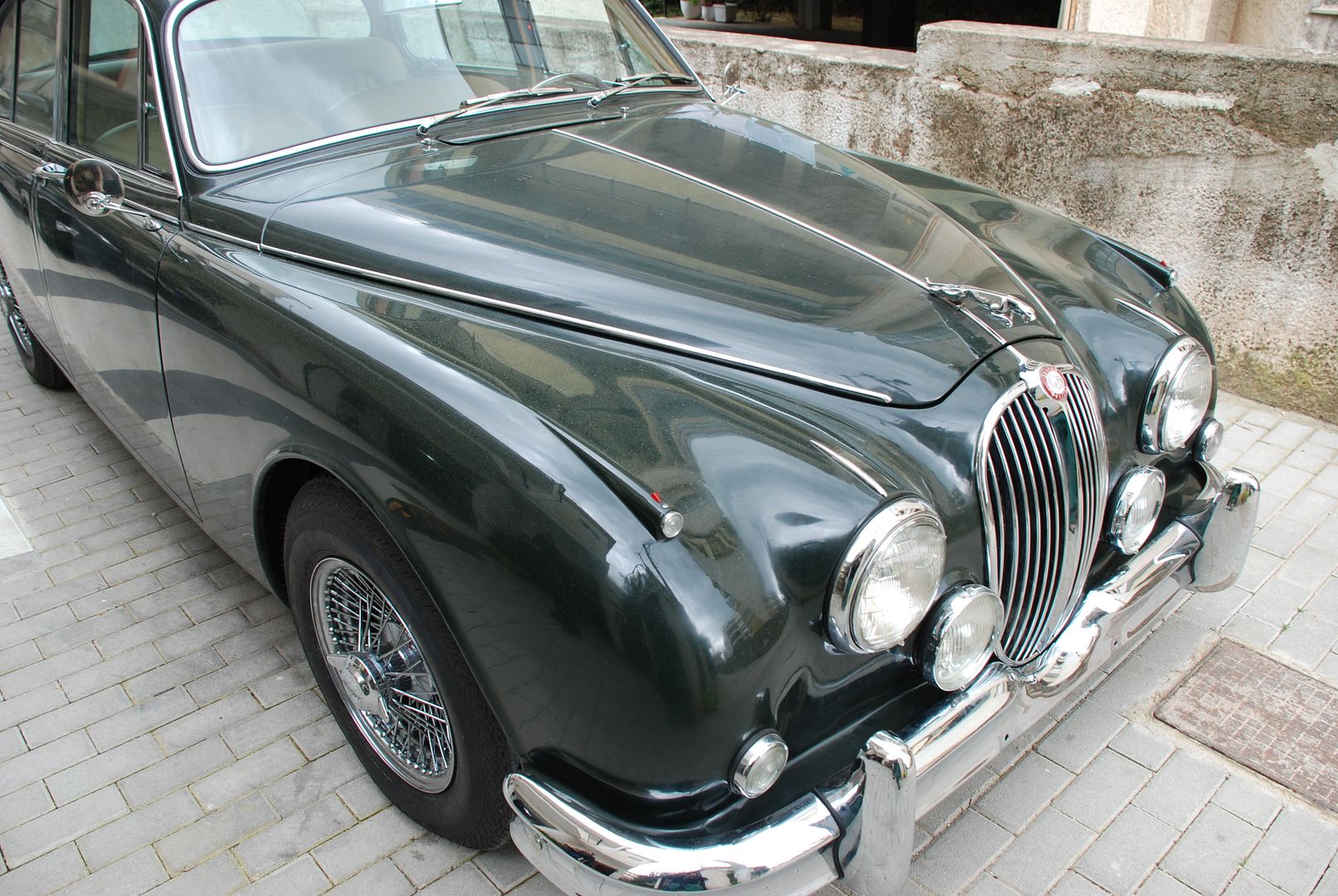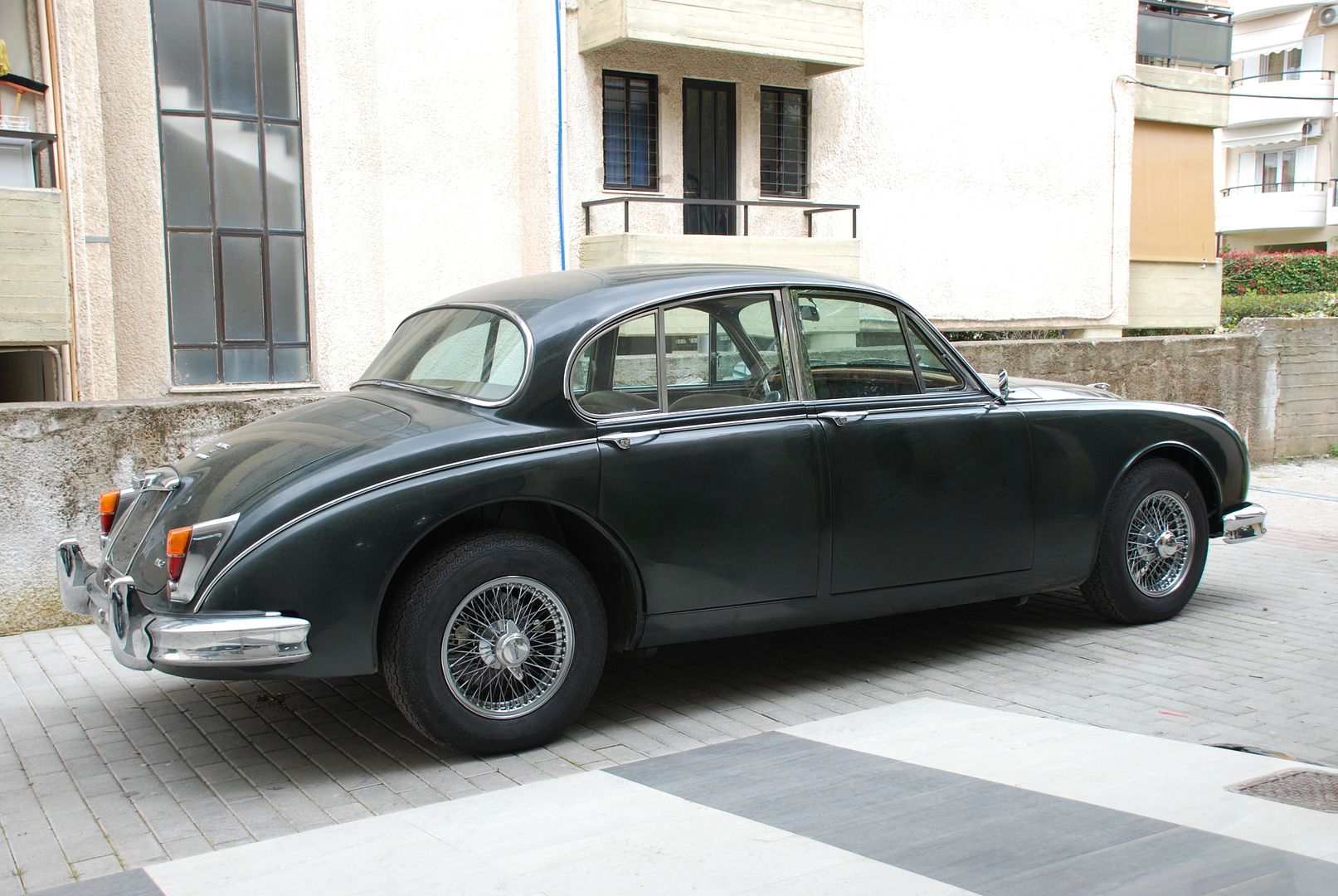 Rather dull one could say. Once it was cleaned and brought inside I switched on my halides only to face this.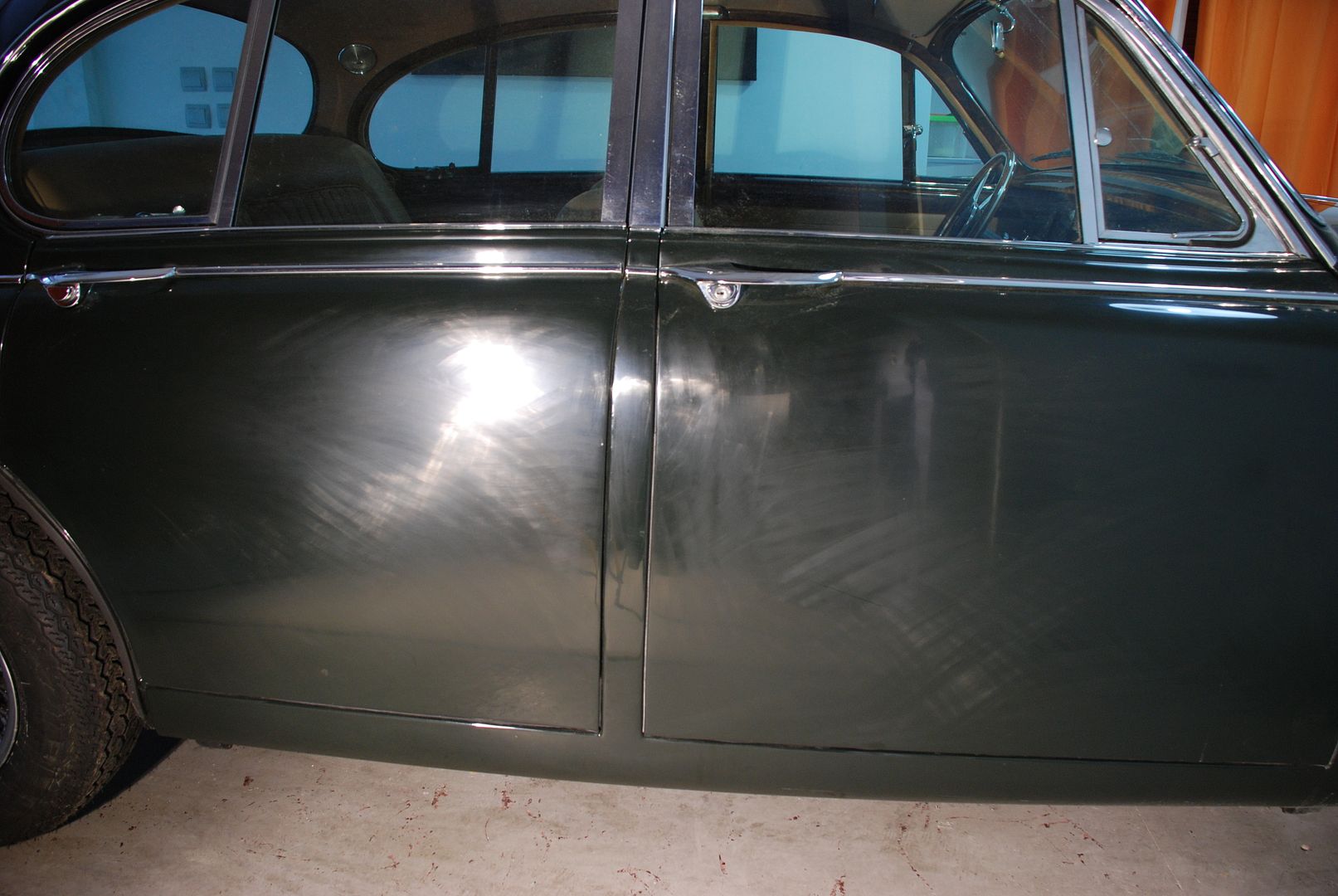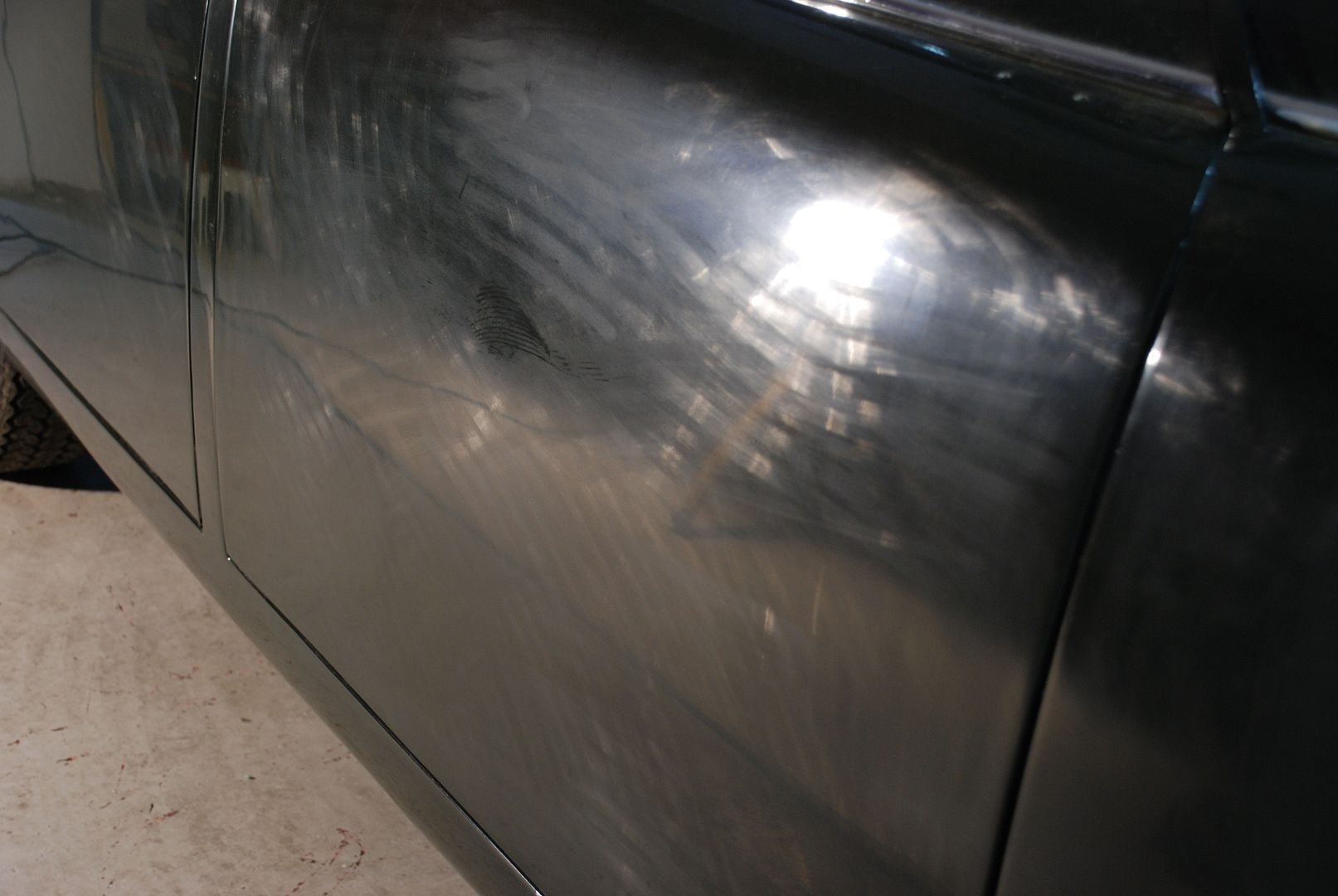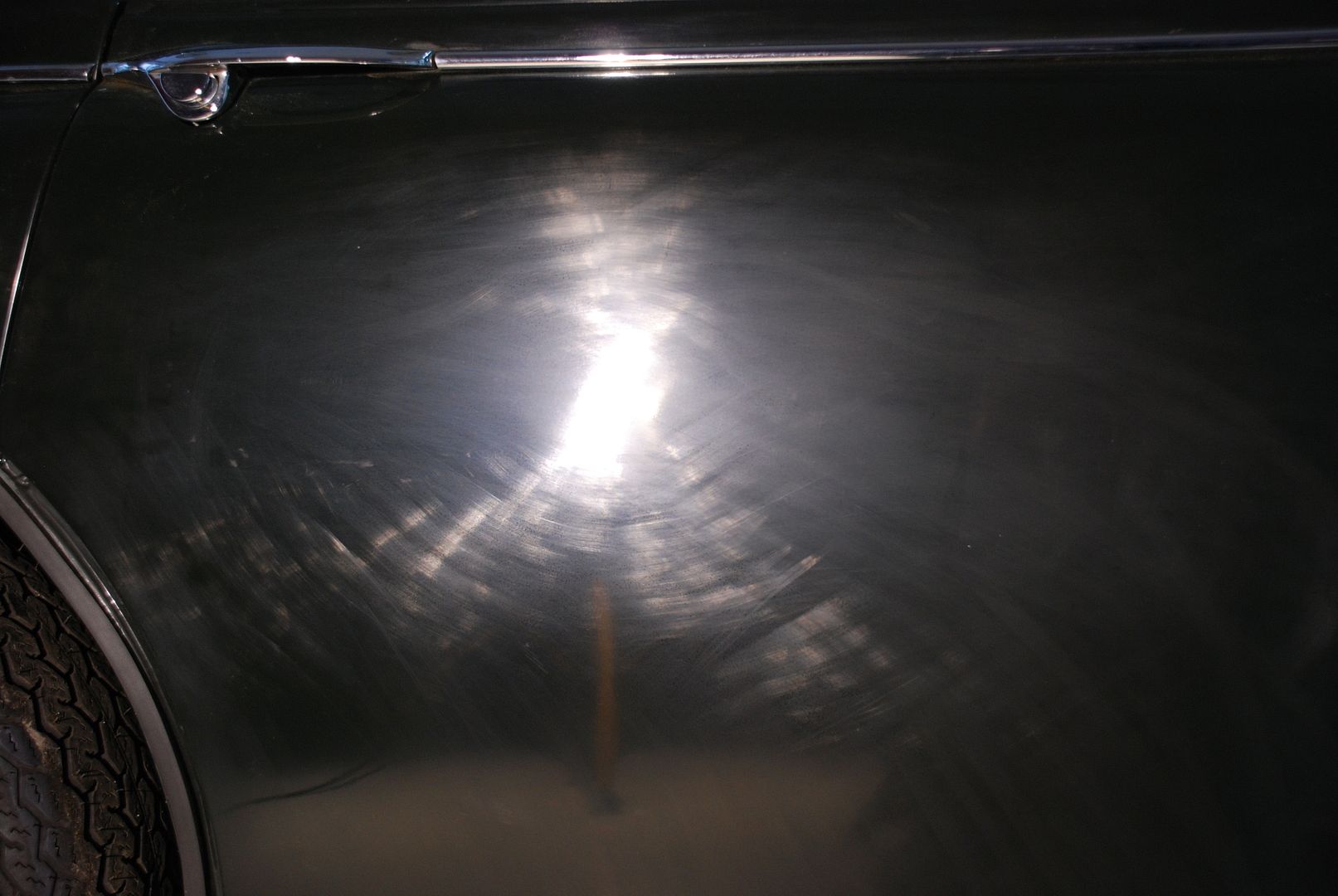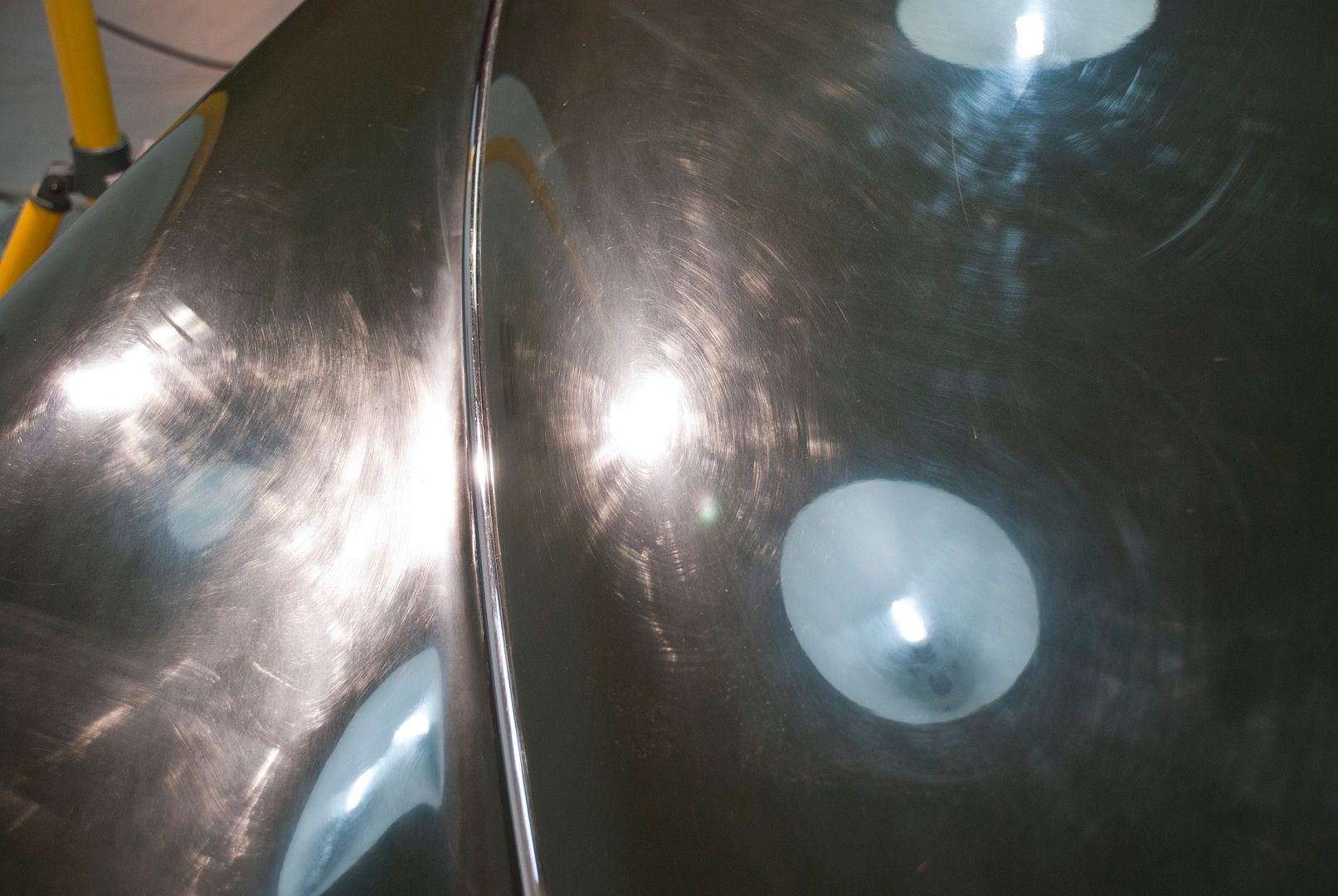 The owner of the car had asked the people that repainted the car to remove the orange peel. So they tried to somehow sand it, but I dare not guess or imagine with what or how. Single stage paint system with adequate readings, so the only hope for it was to properly sand the car again. I 've started using wetsanding technique but soon enough I had the following problem.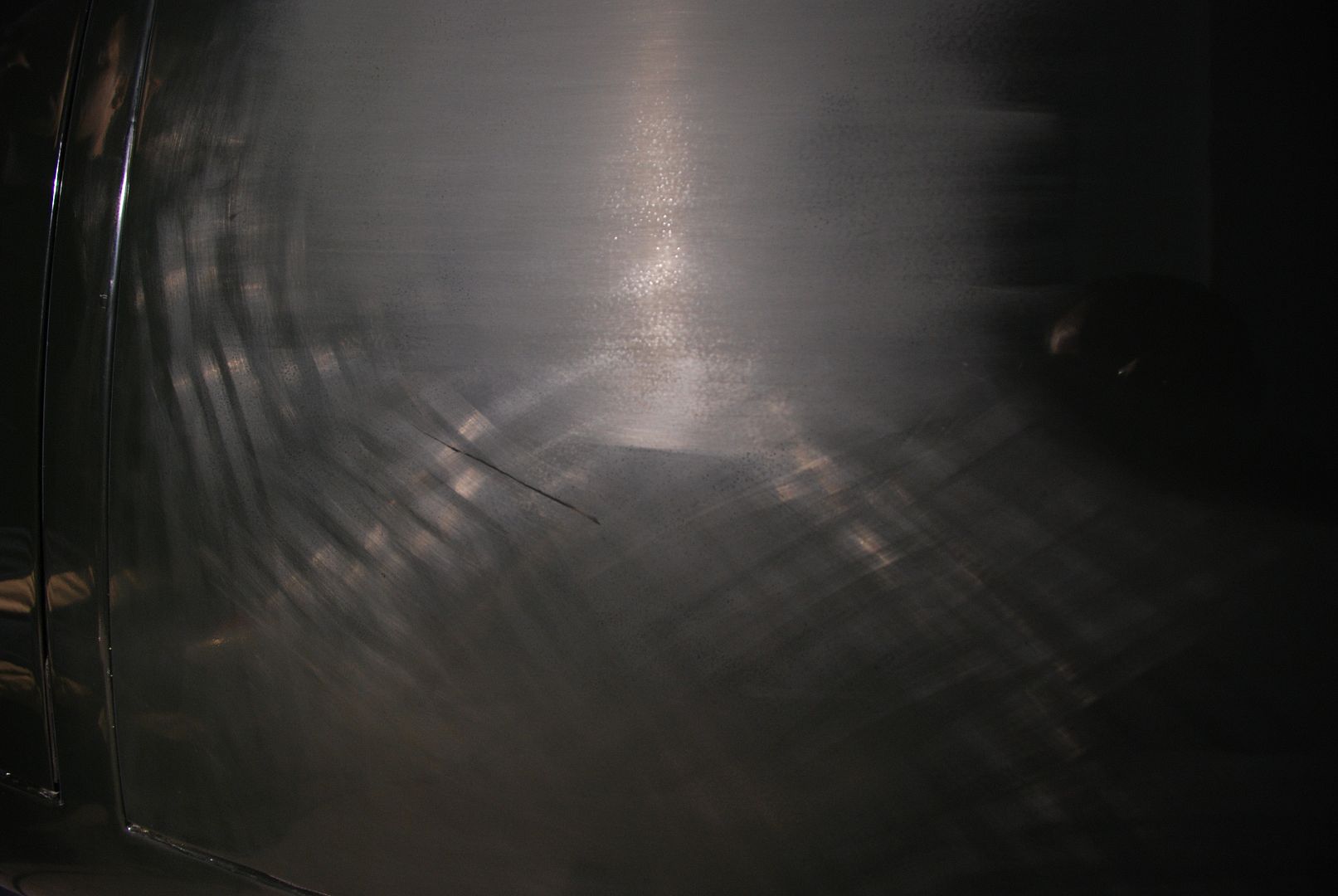 Even on a 2000 grit there were still some orange peel left but most importantly some scratches of the previous "sanding" job were not removed. So I was loosing quite a lot of time stopping and drying the paint in order to assess it. For this reason I decided to change to dry sanding system that will let me evaluate my sanding job right away. Kovax dry sanding papers were used that gave a good uniform cut even on difficult and curved surfaces.
This is a 50/50 shot showing the two sanding jobs.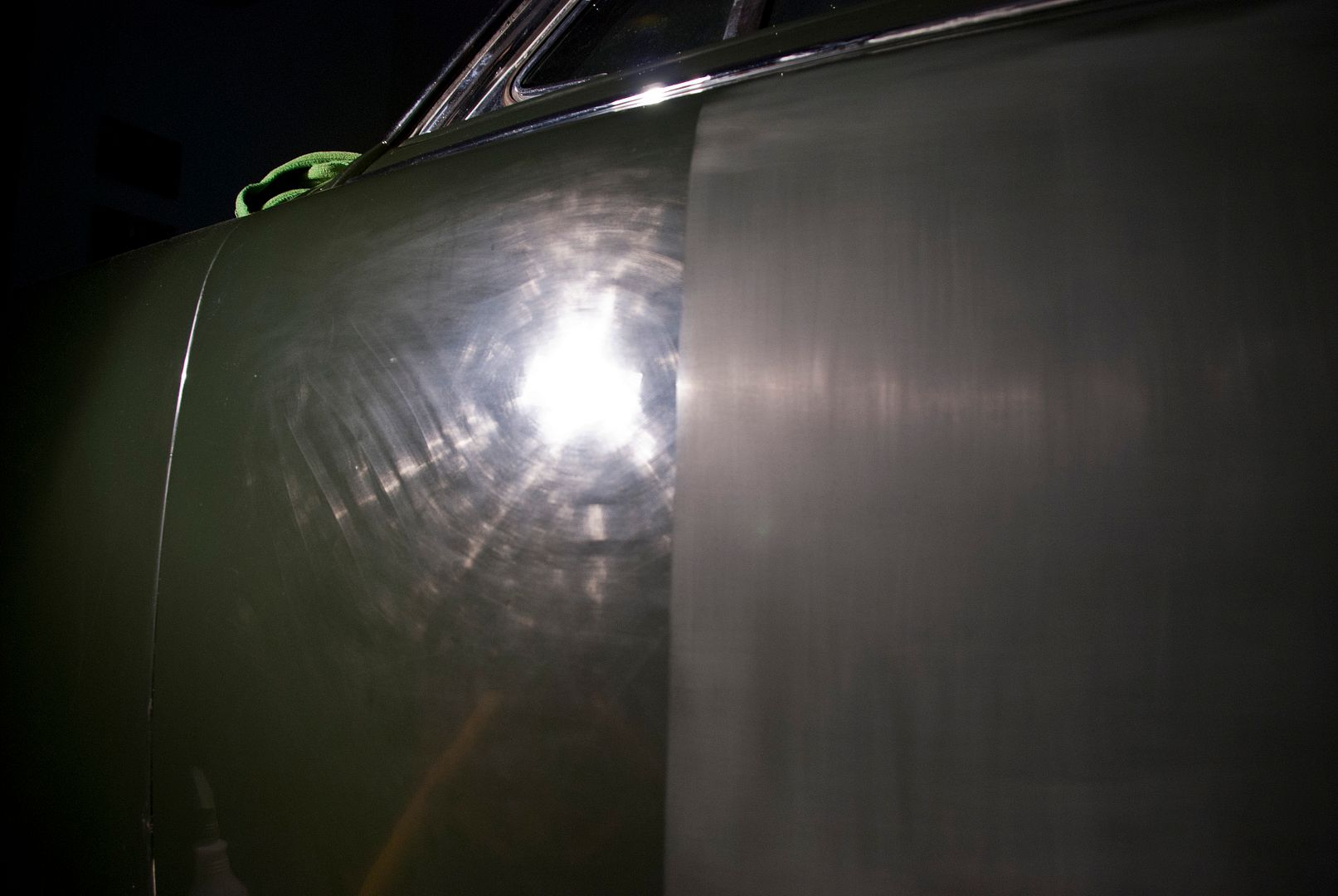 And after a 3 stage polishing.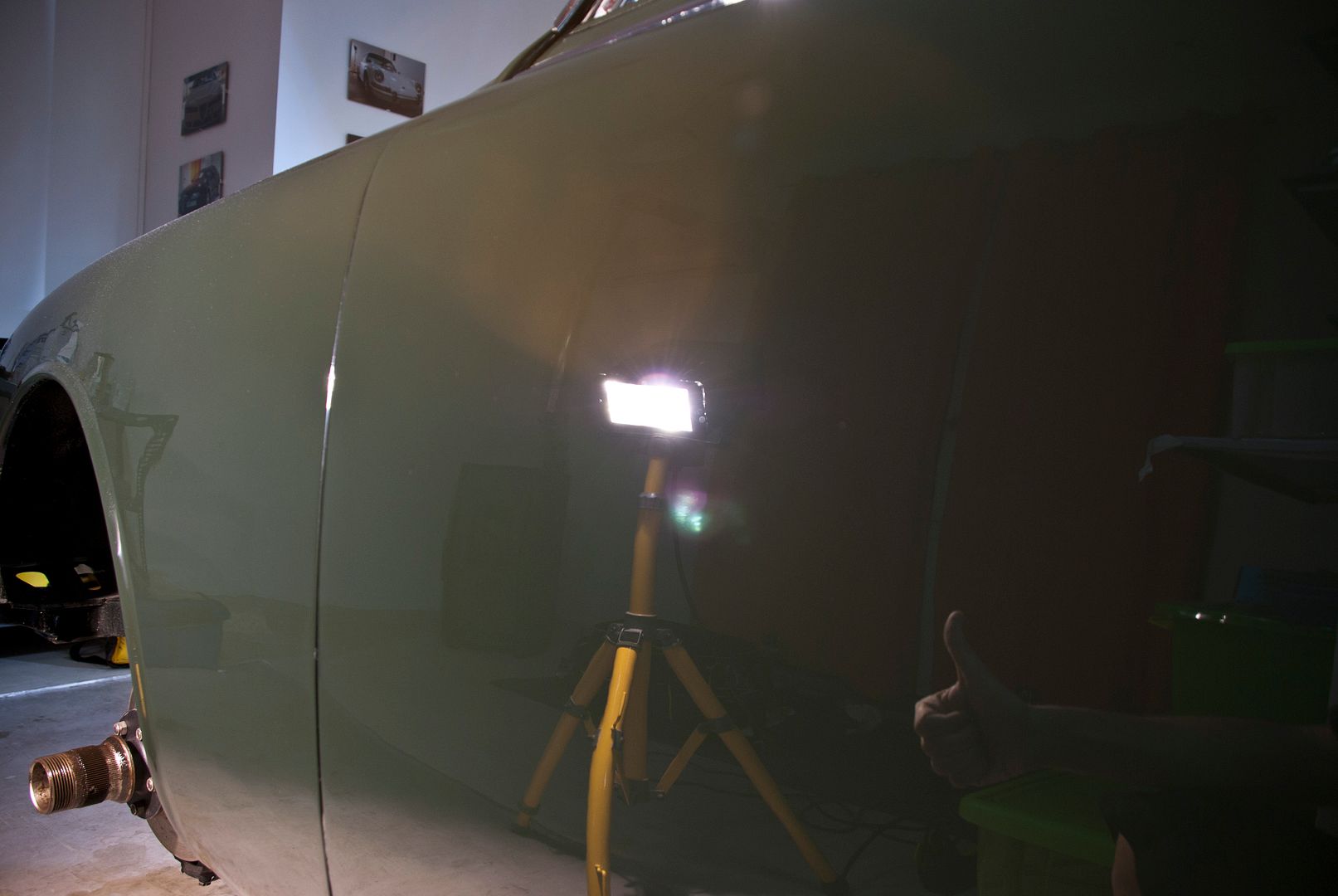 The equivalent on the passenger's side.

A few more pics while sanding the rear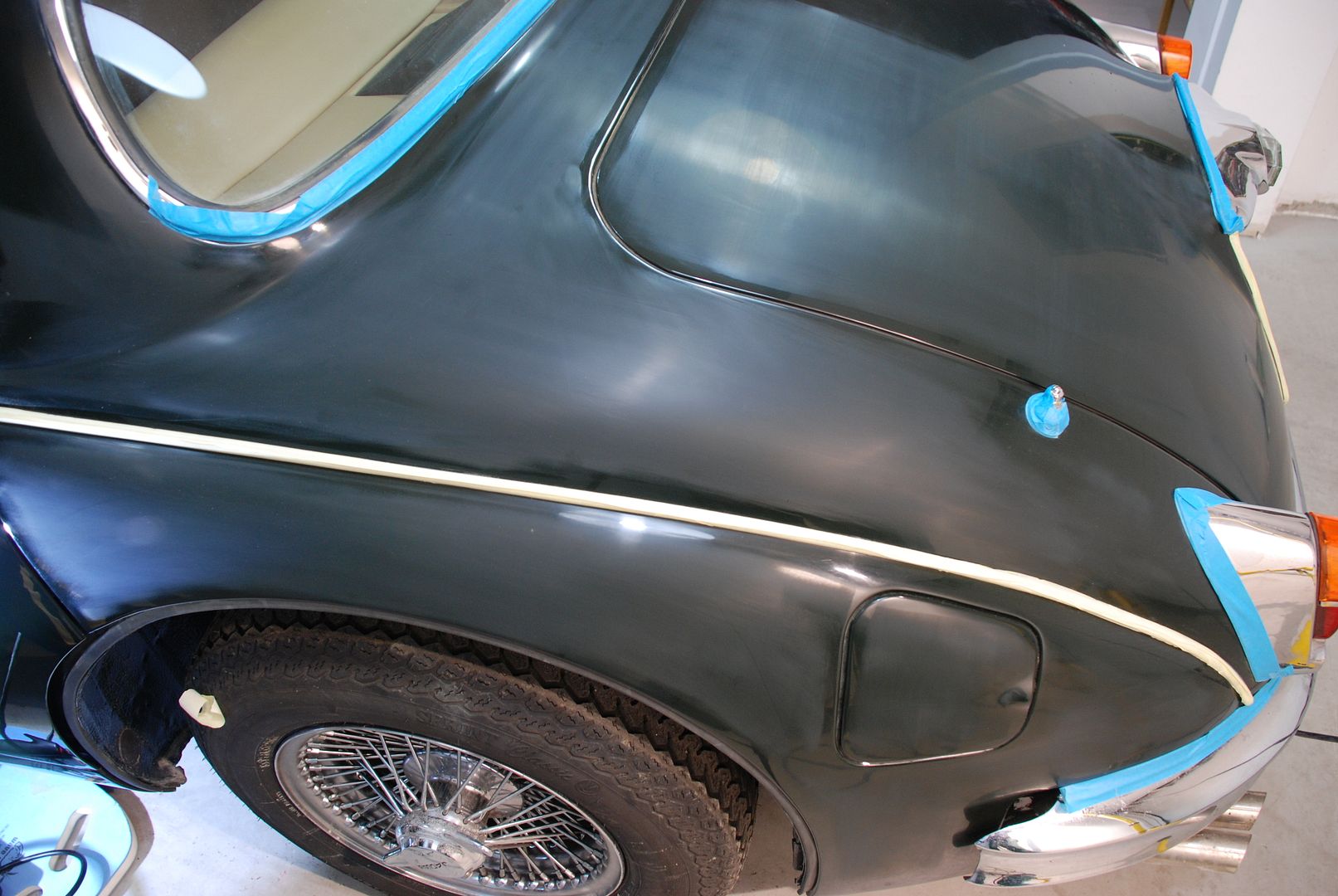 The rear now finished.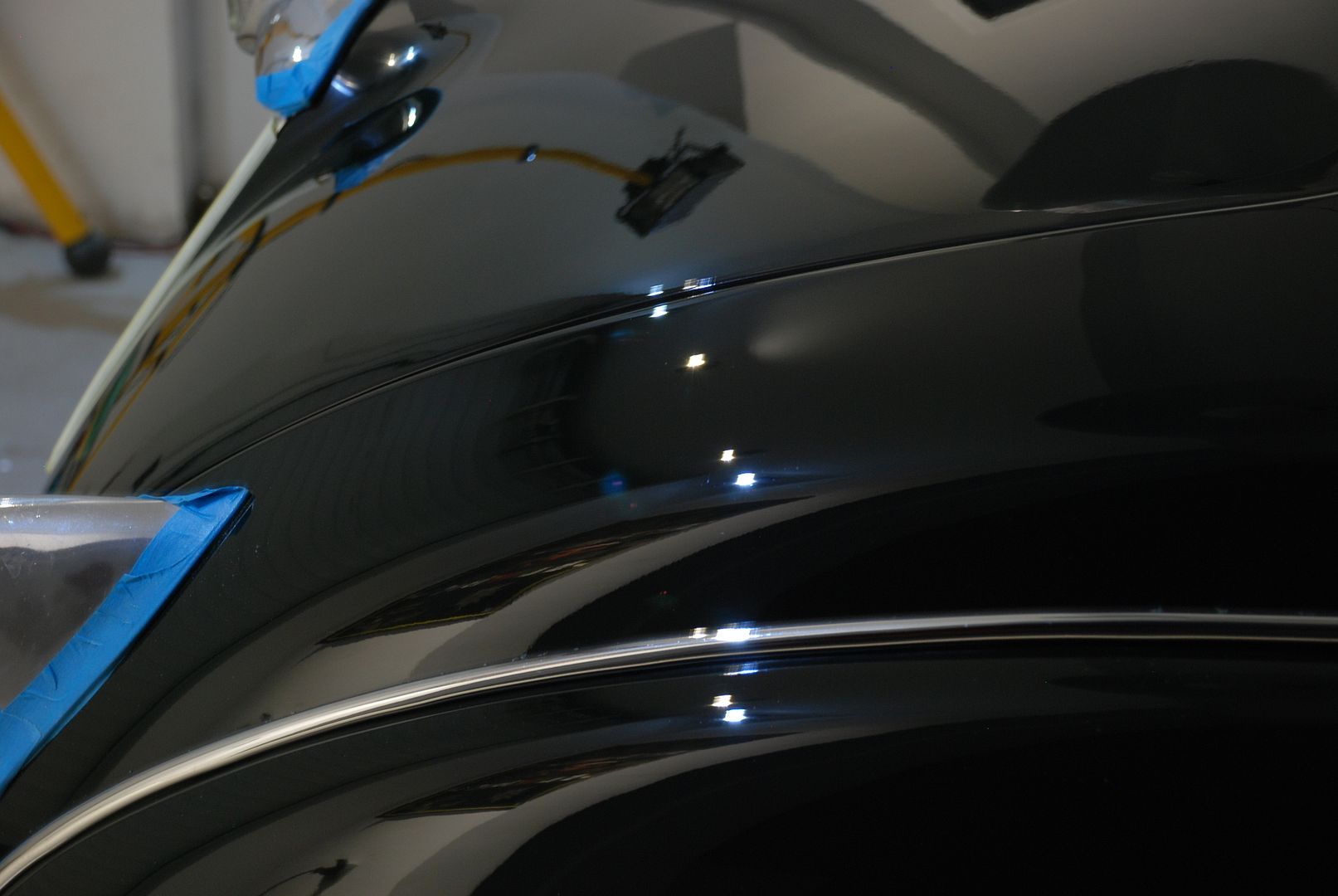 On to the bonnet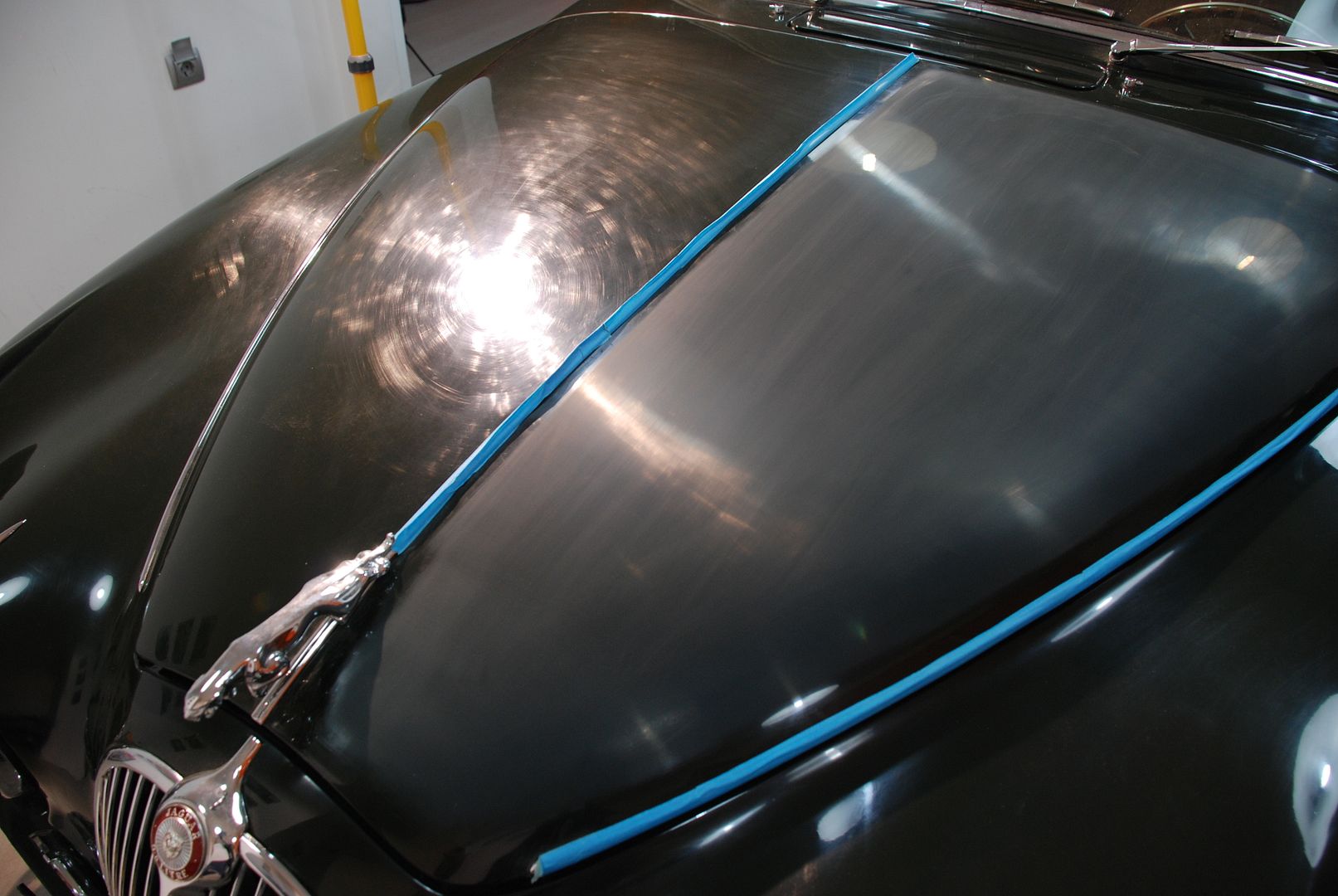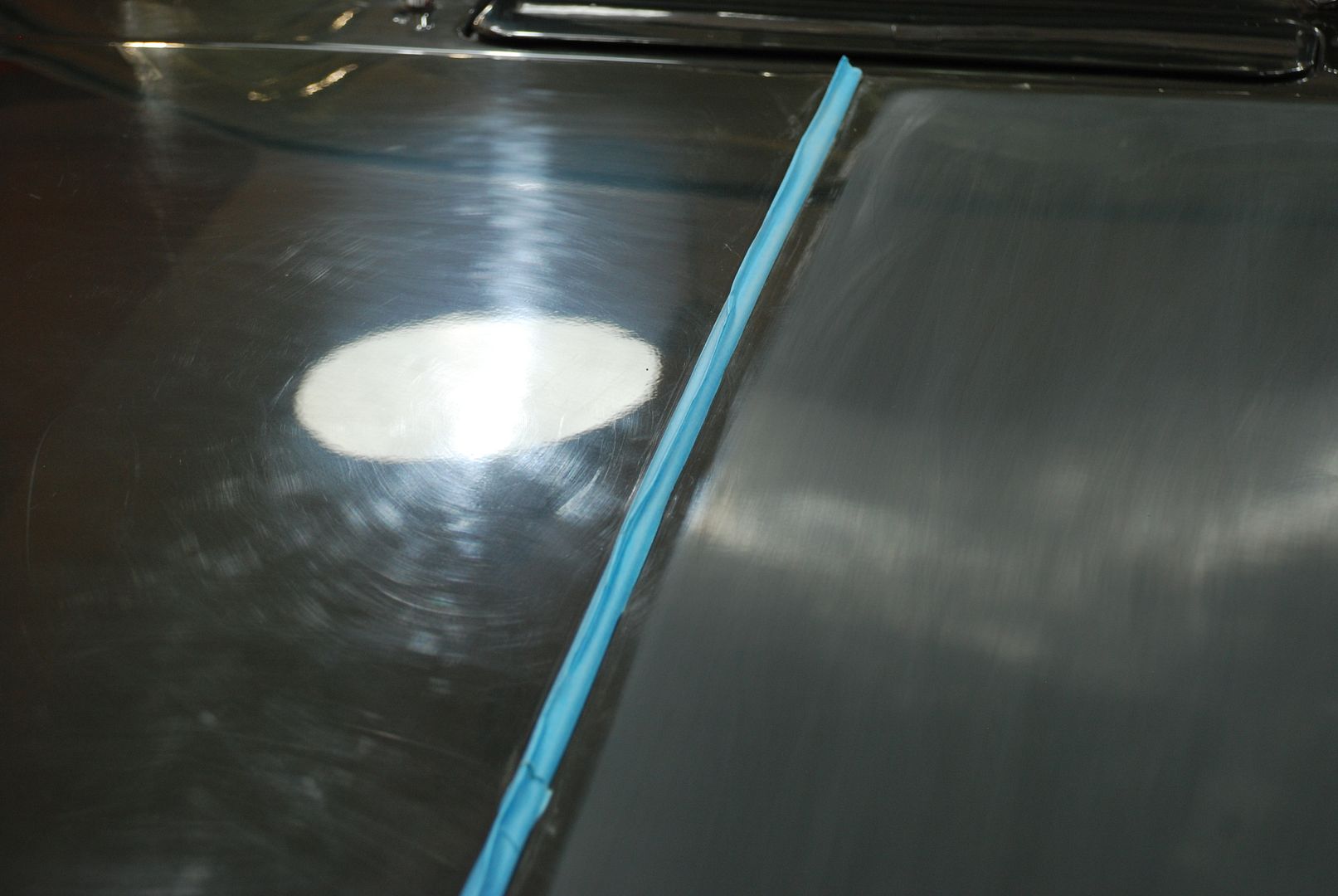 Someone was in a good mood.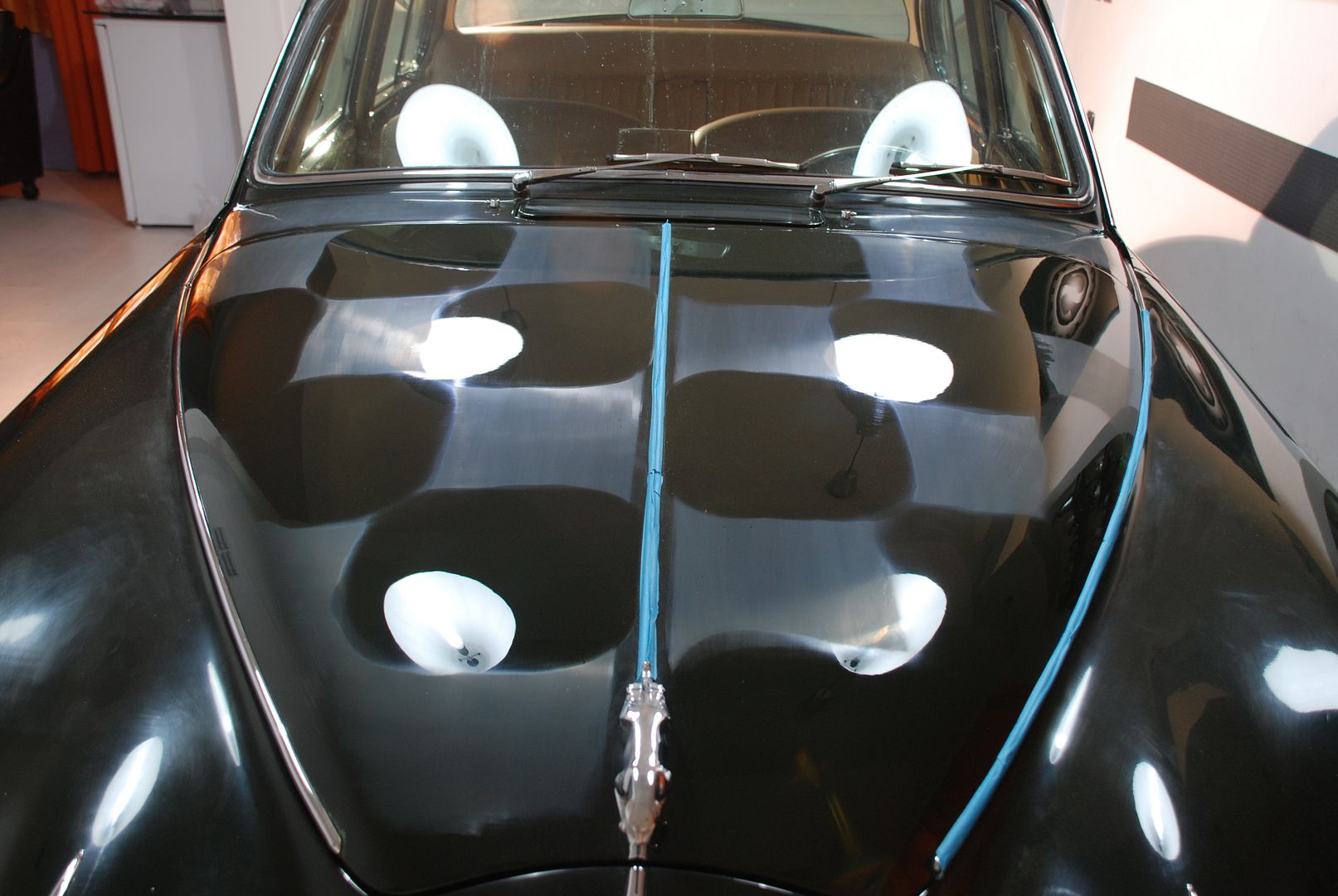 Finishing the top.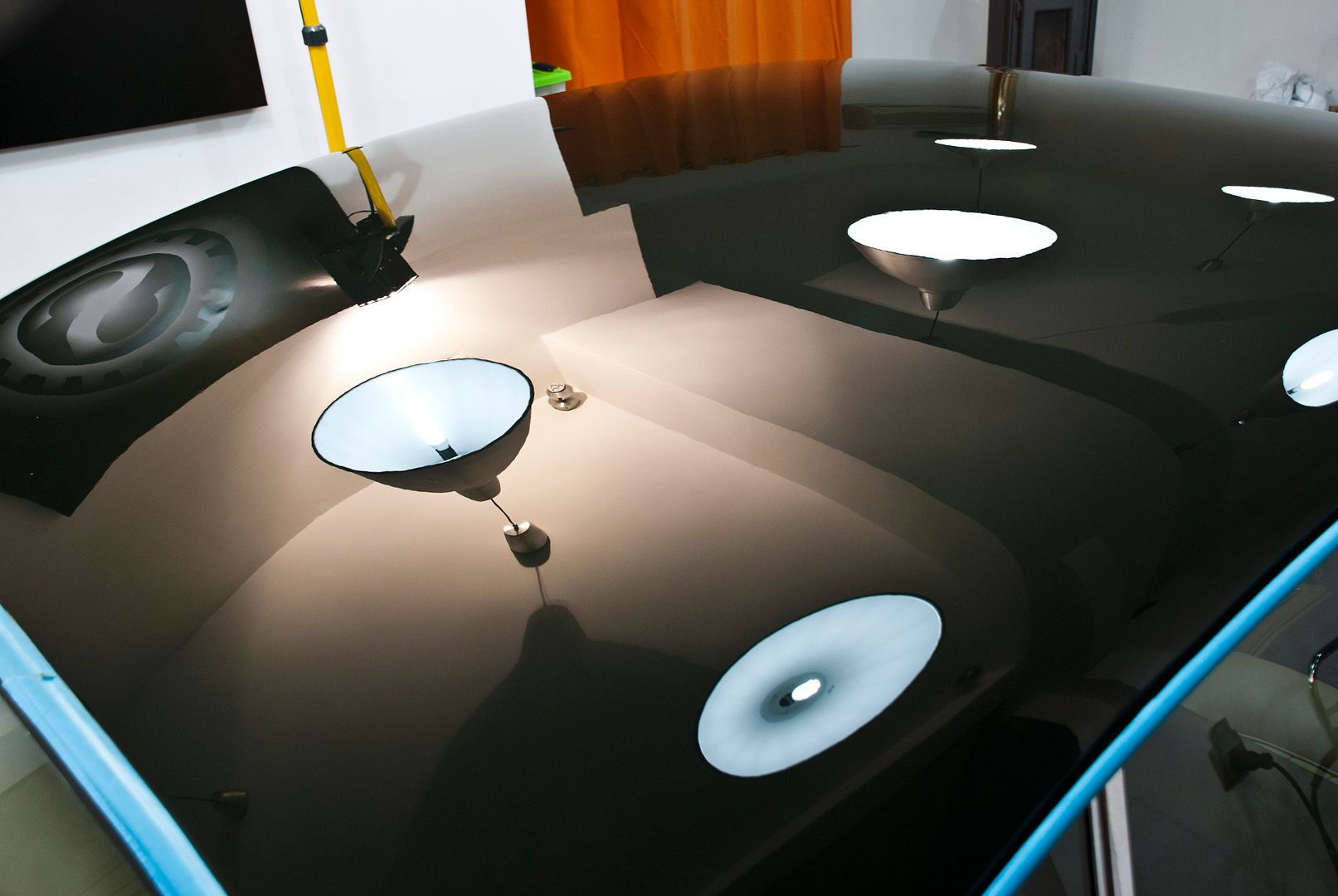 Working on the front right wing.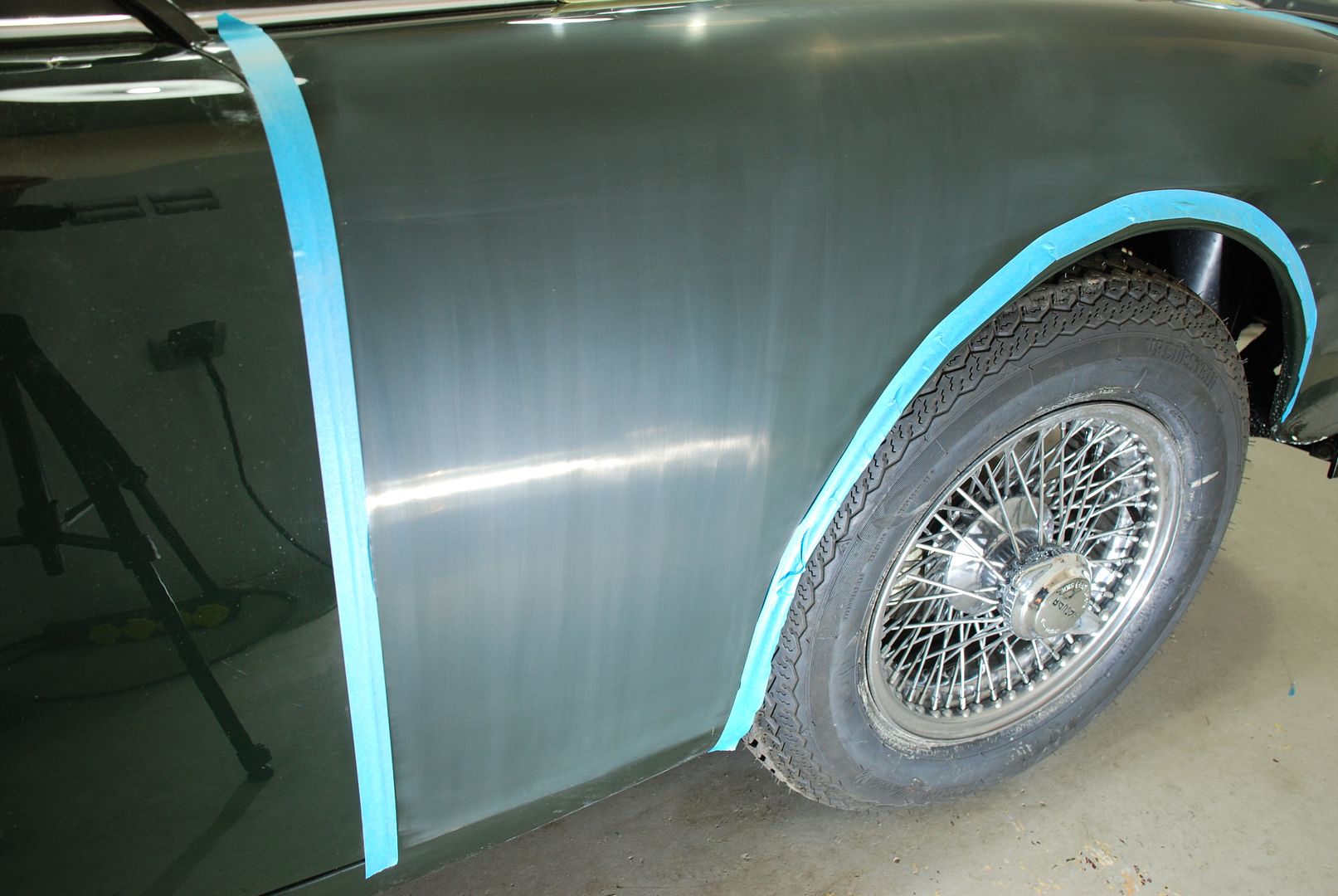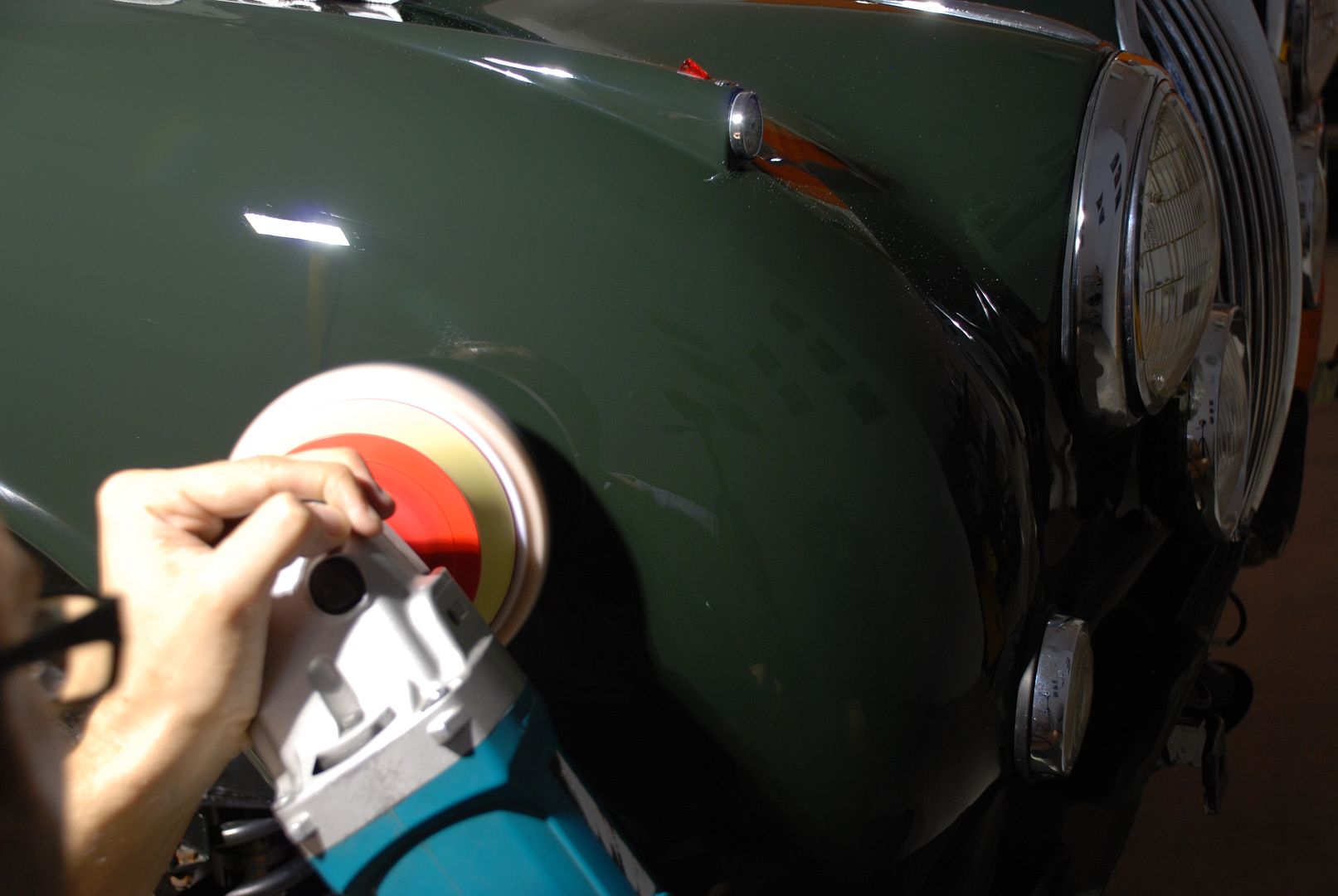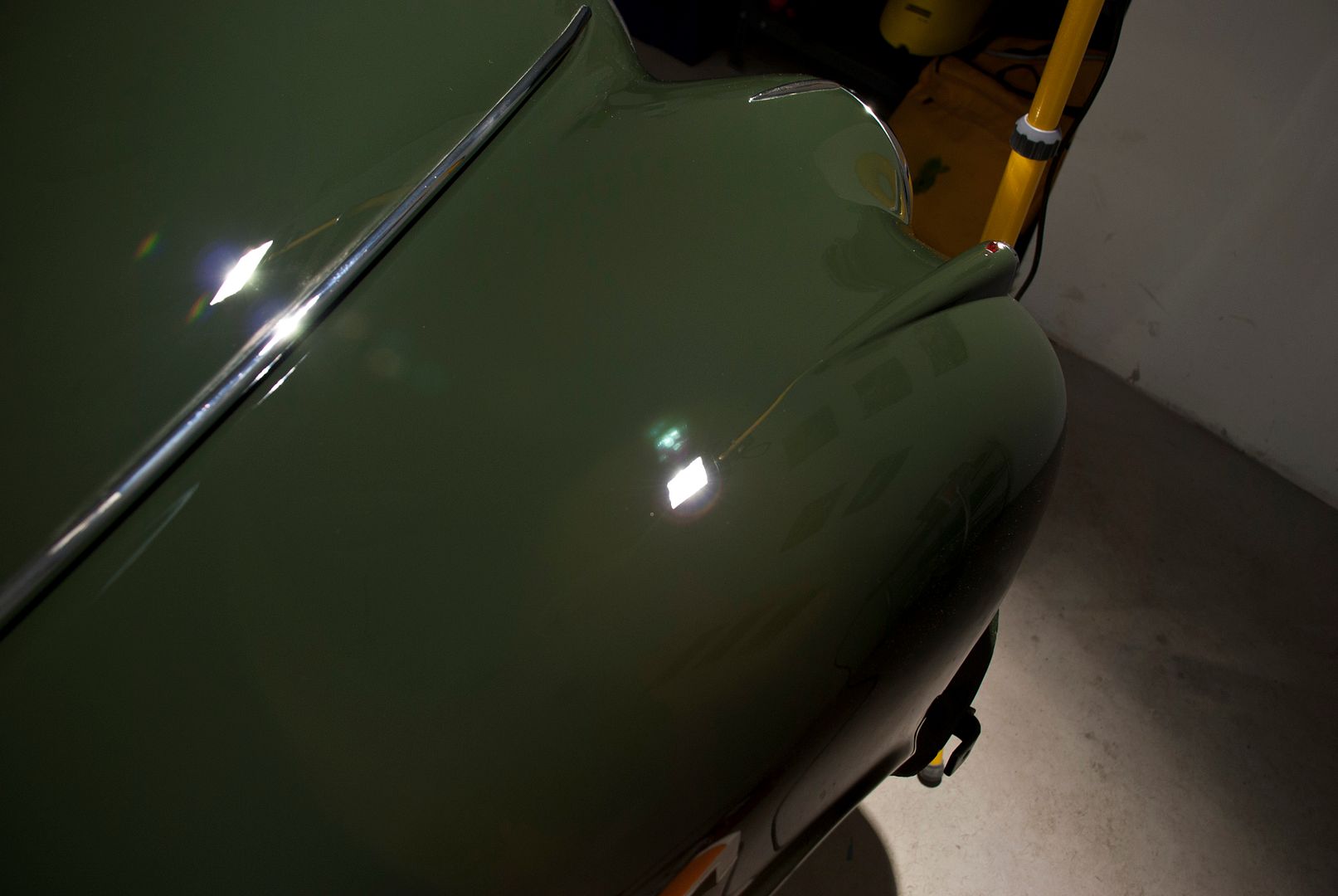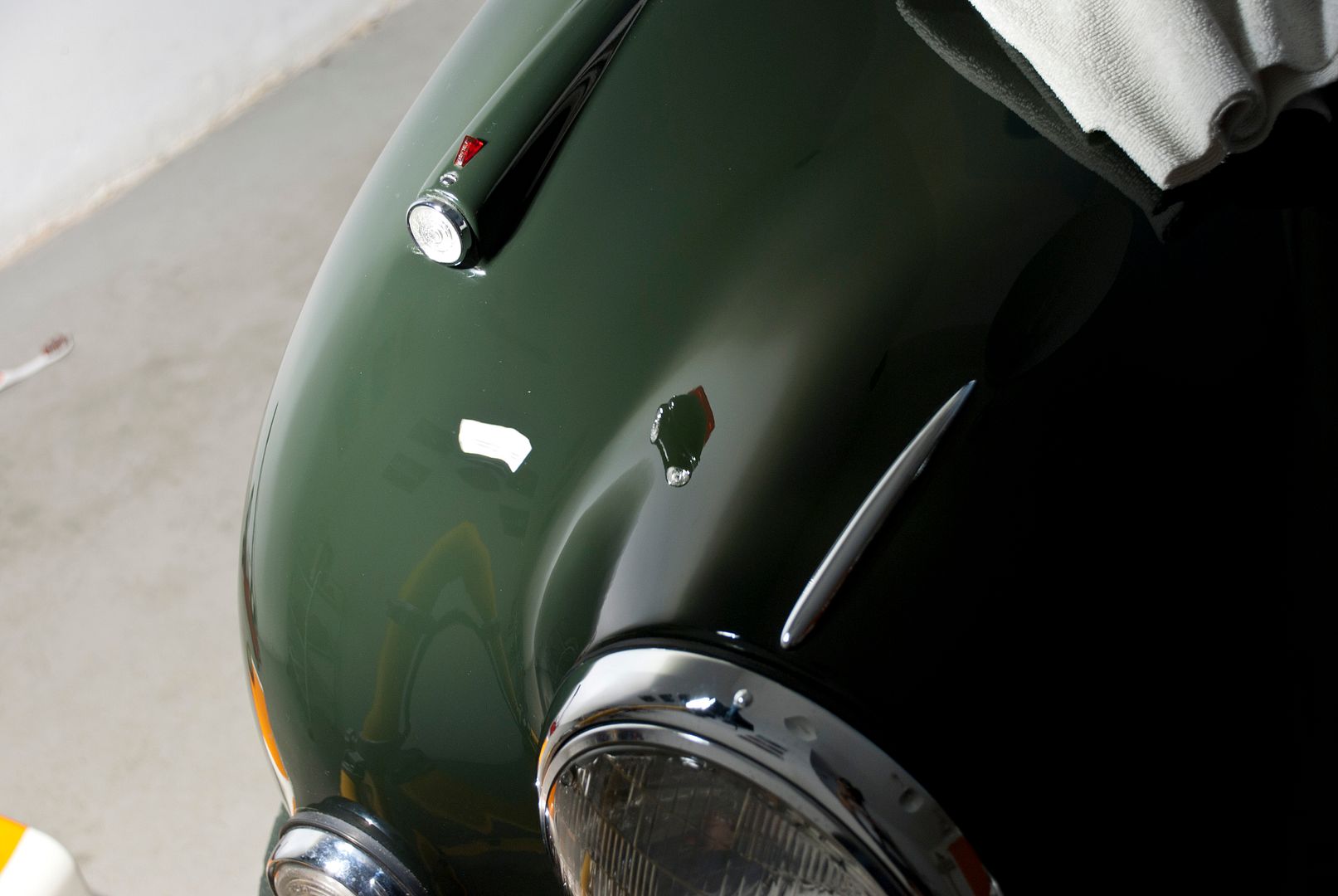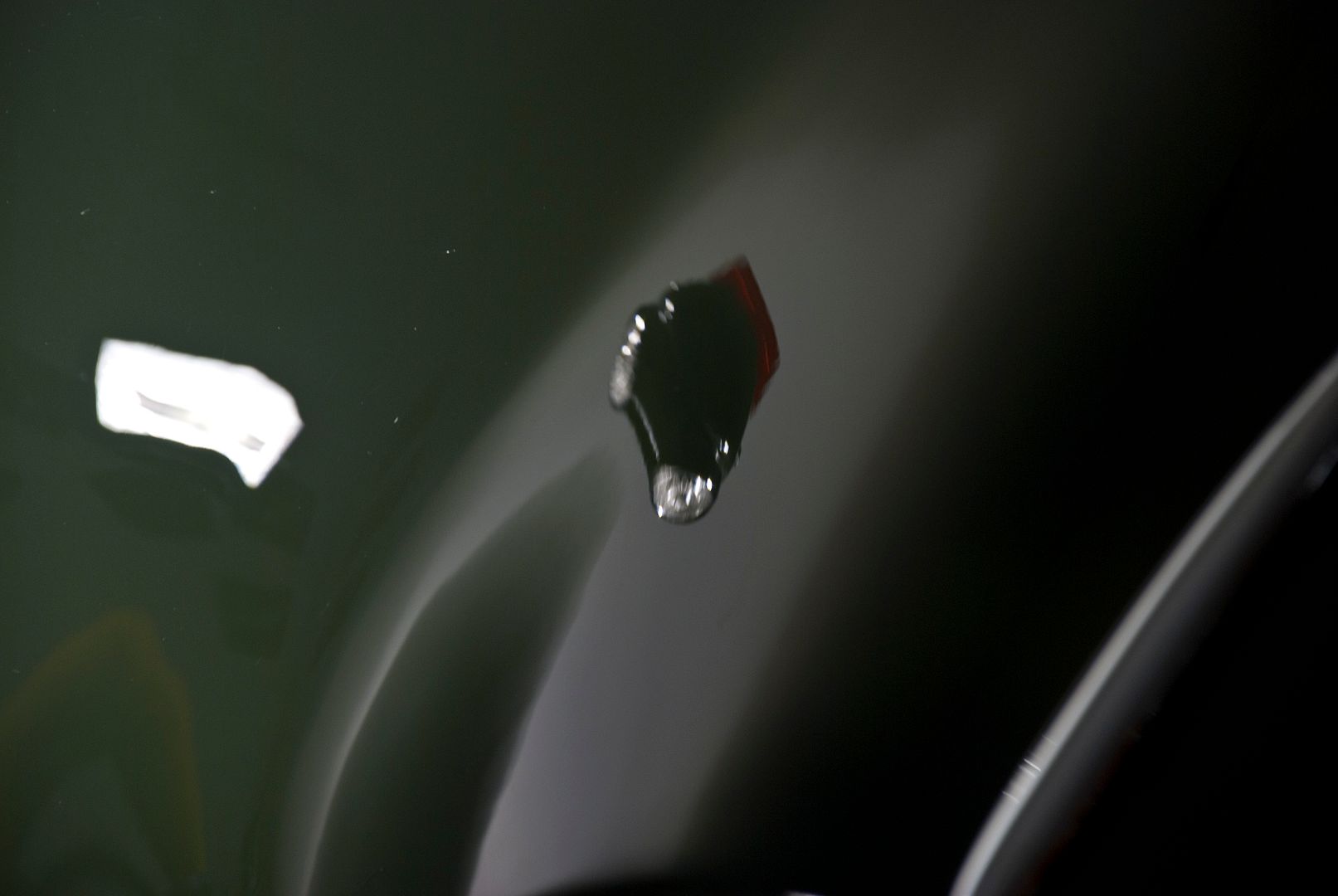 Then the left one finished.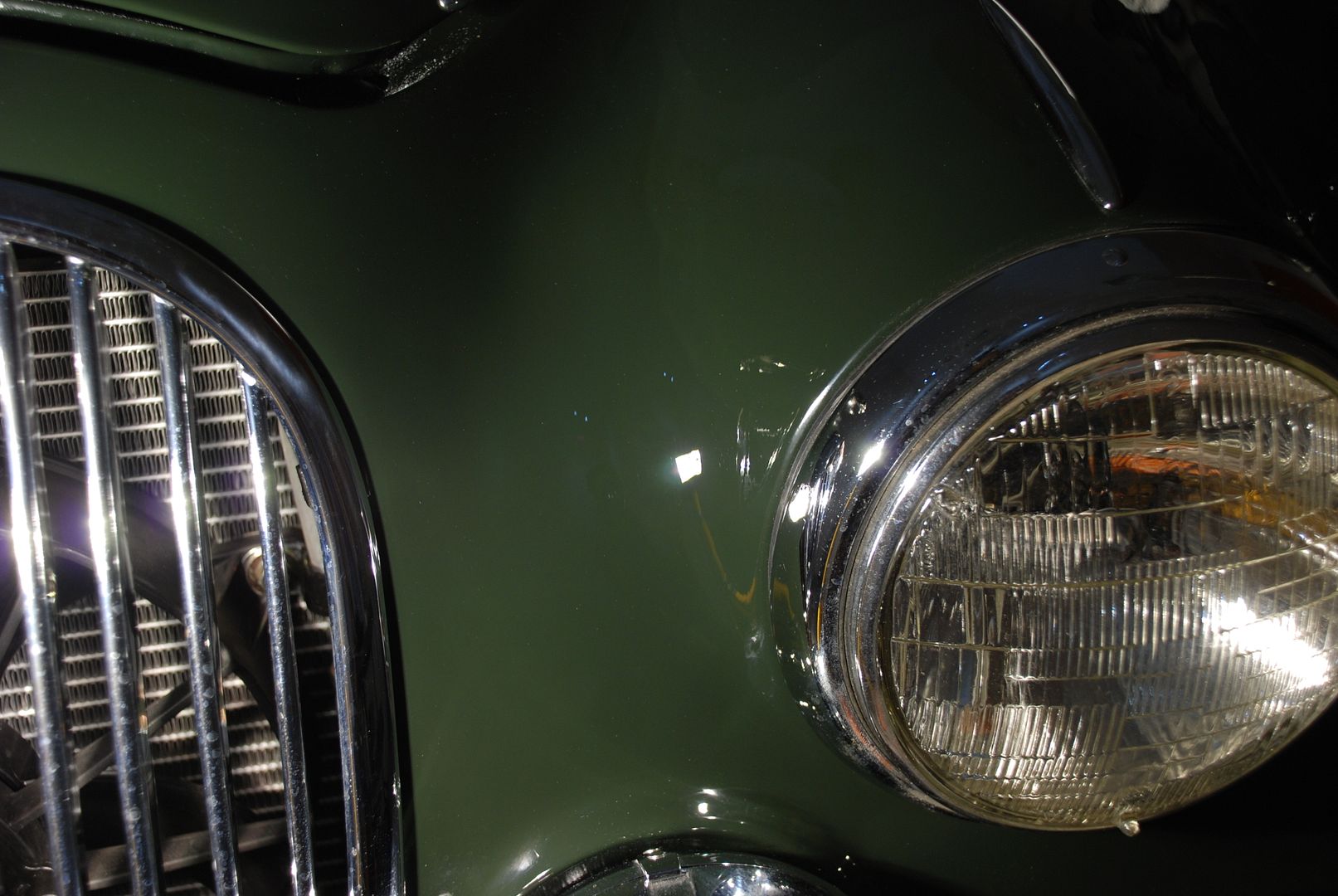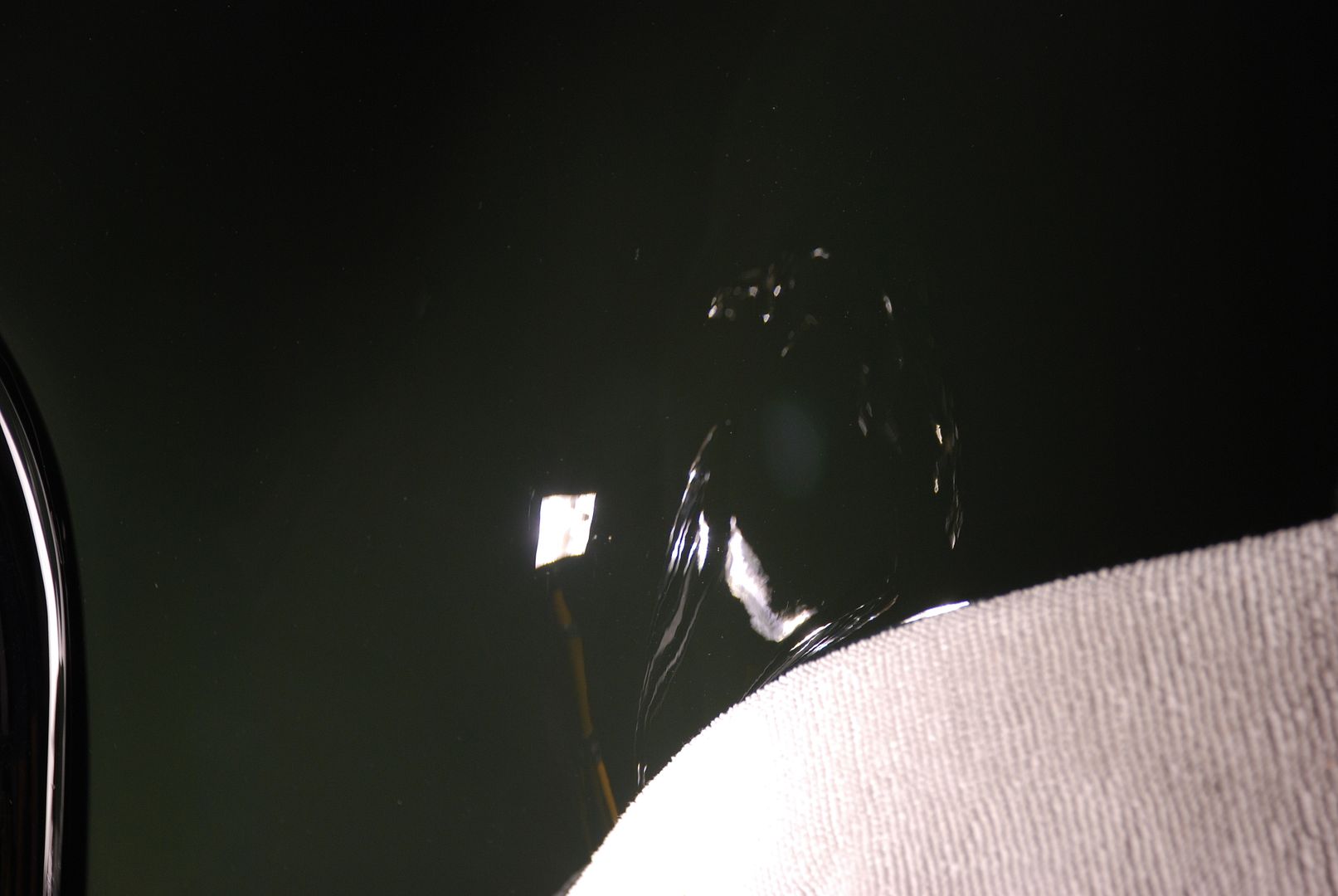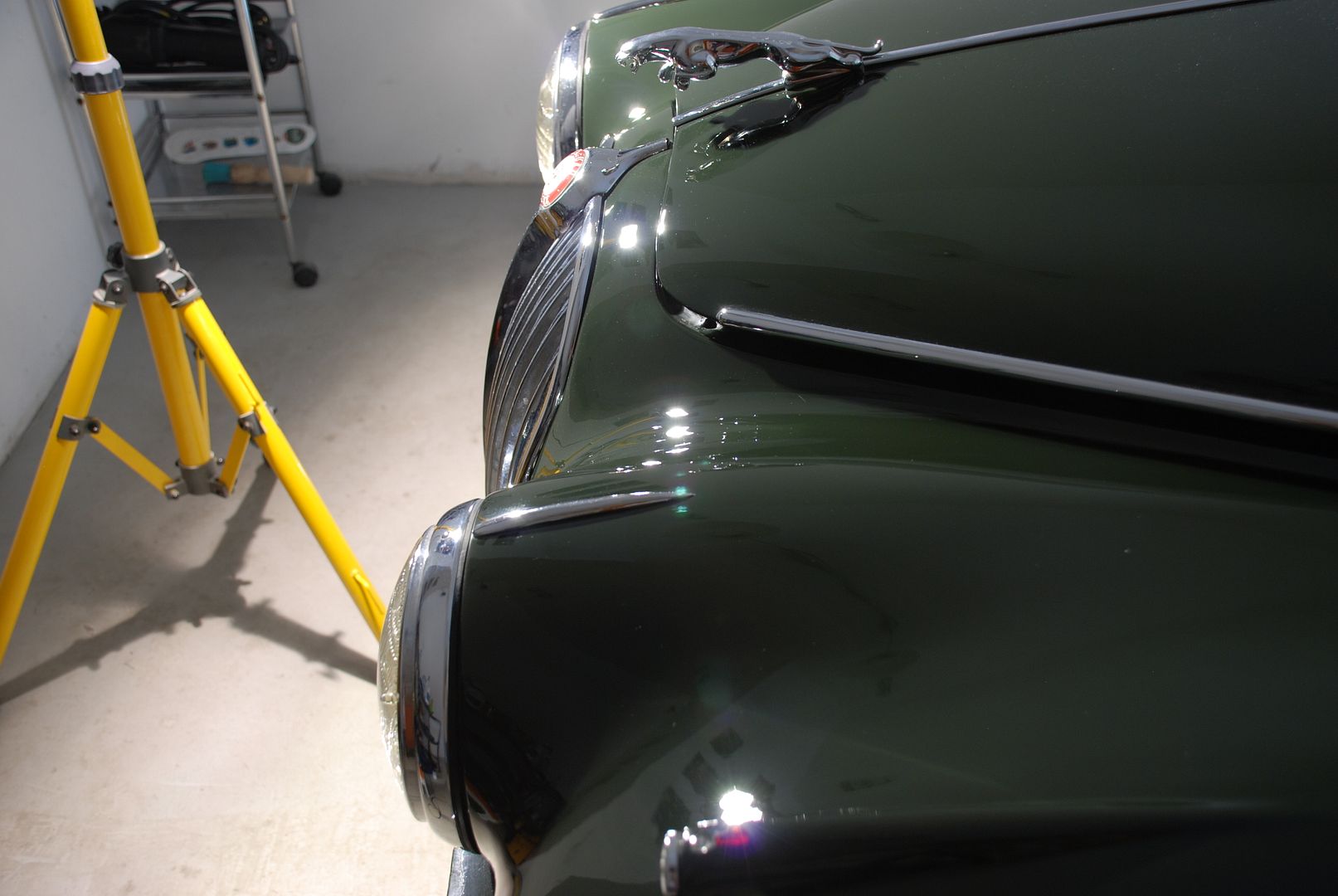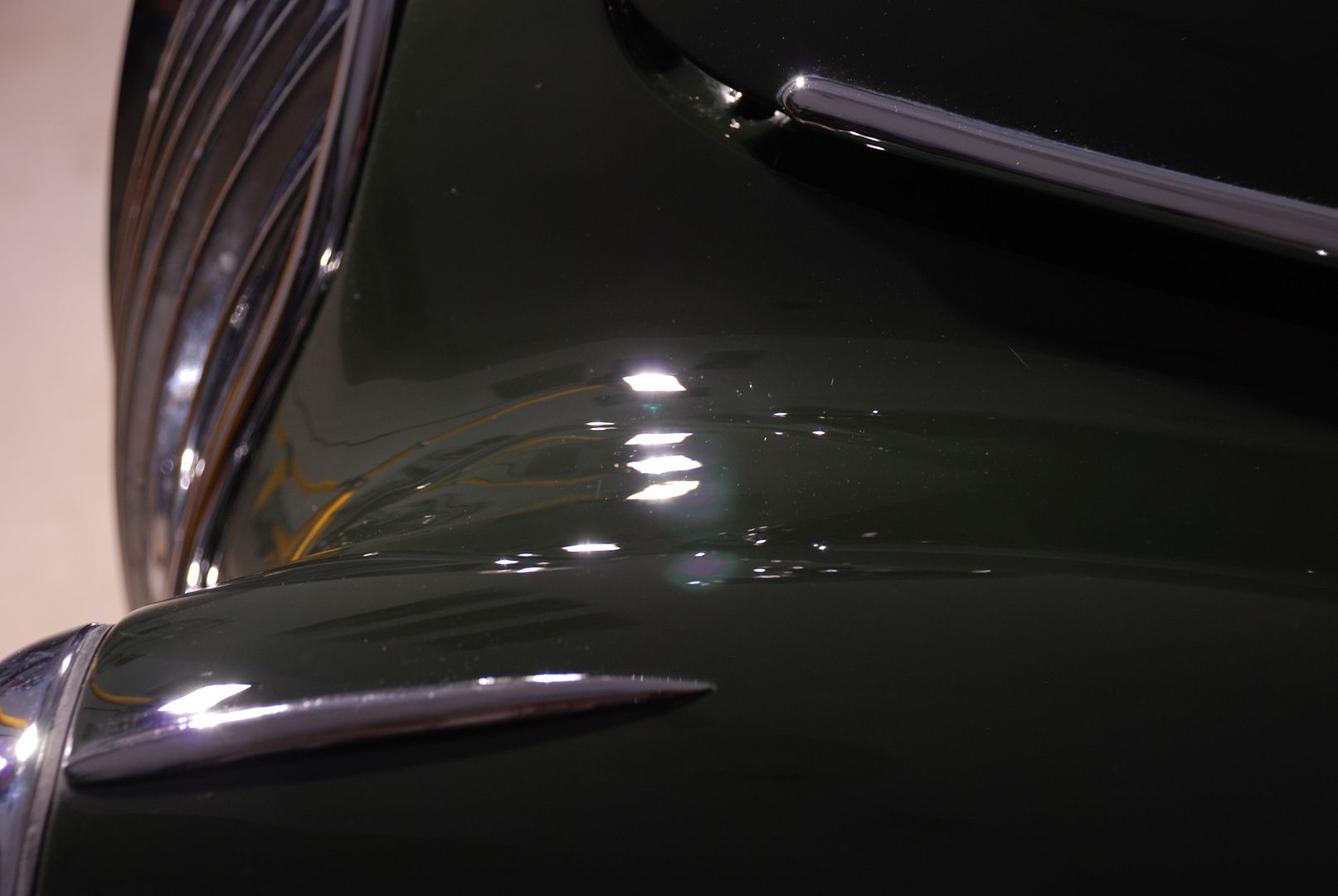 Getting ready to put the front bumber back on.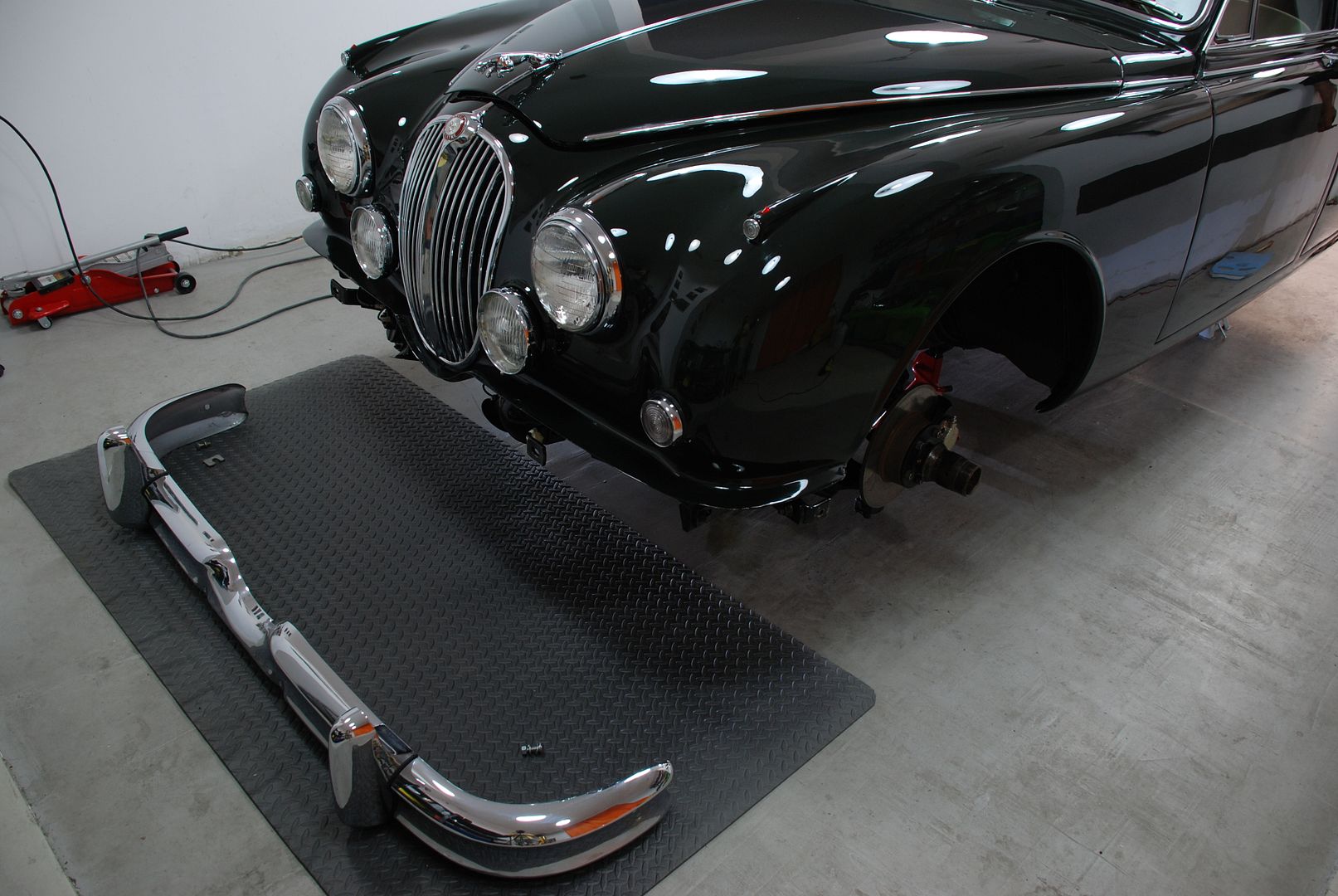 Finishining the wheel arches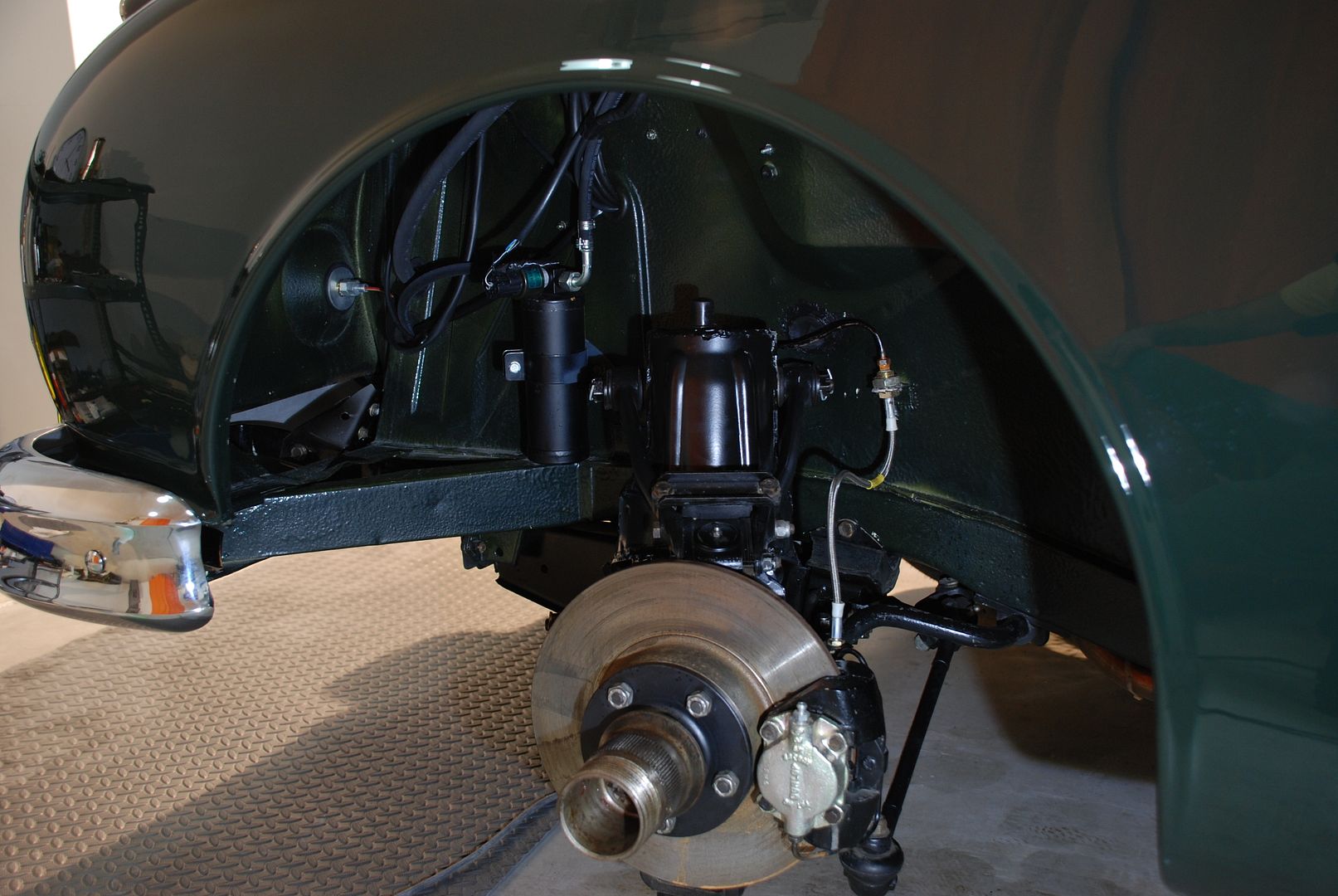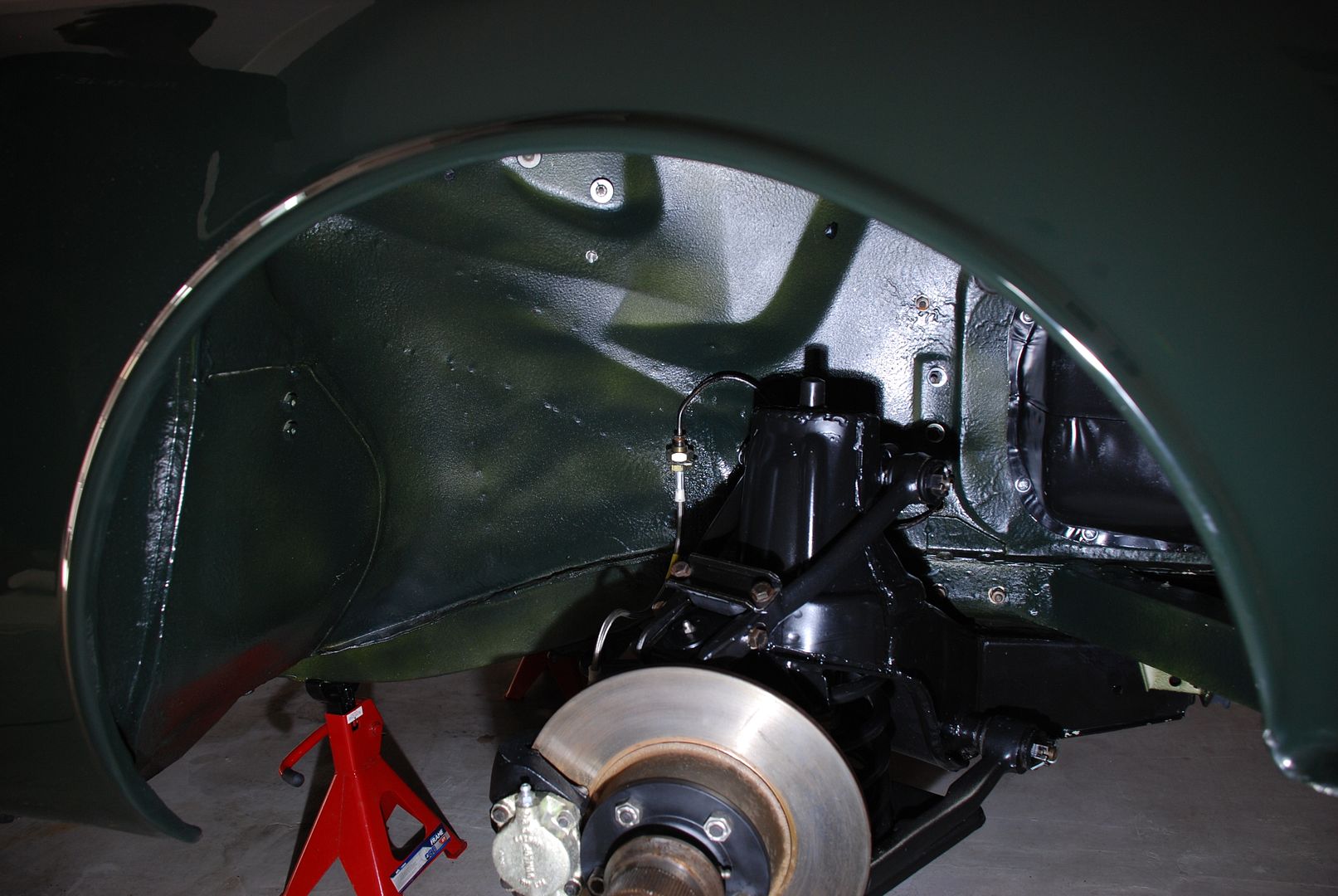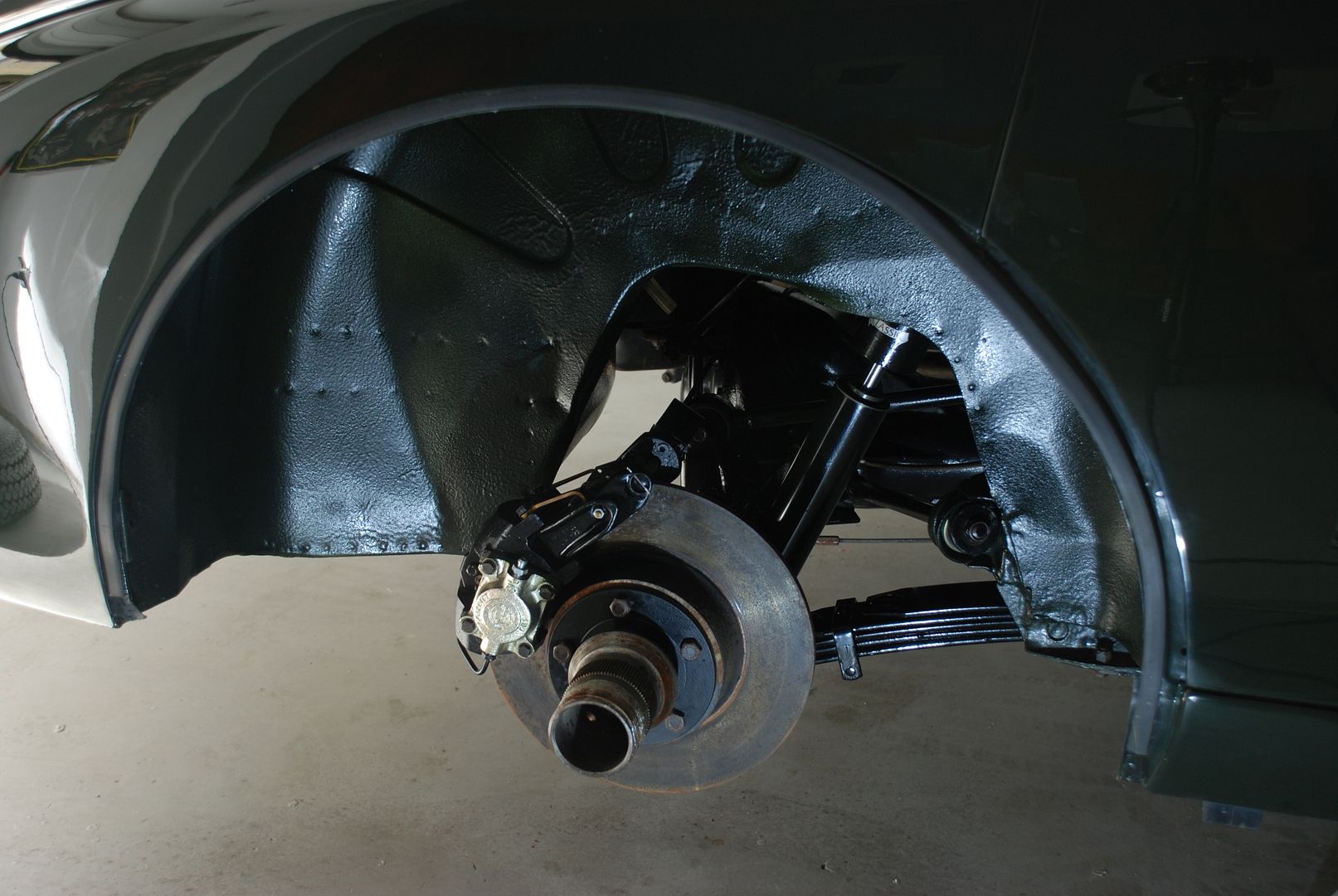 The final night break before the LSP.
For protection three layers of the the show wax prototype that I am making in collaboration with Black Magic Detail were applied. It is the same one used on the 540K as well.
Please enjoy.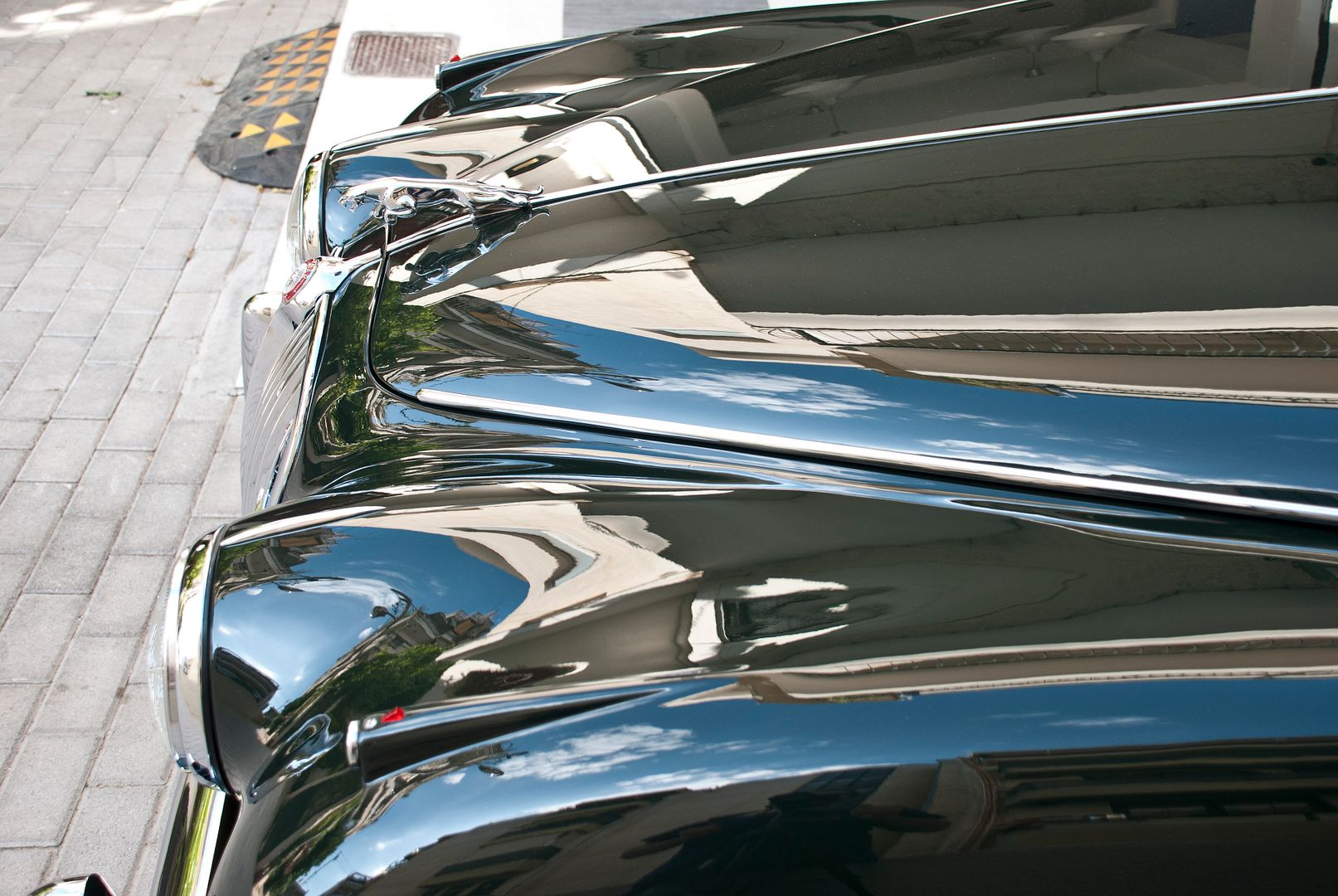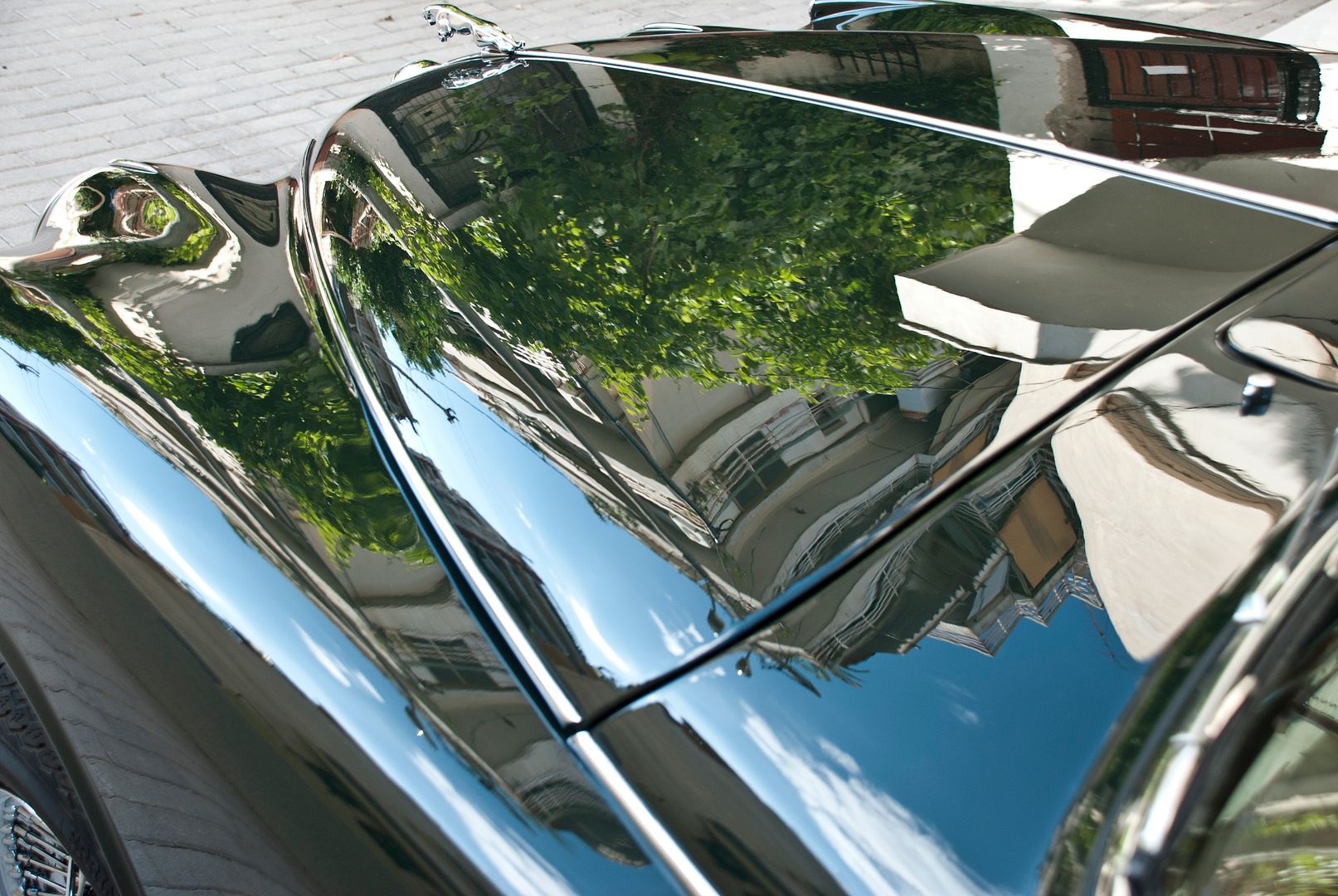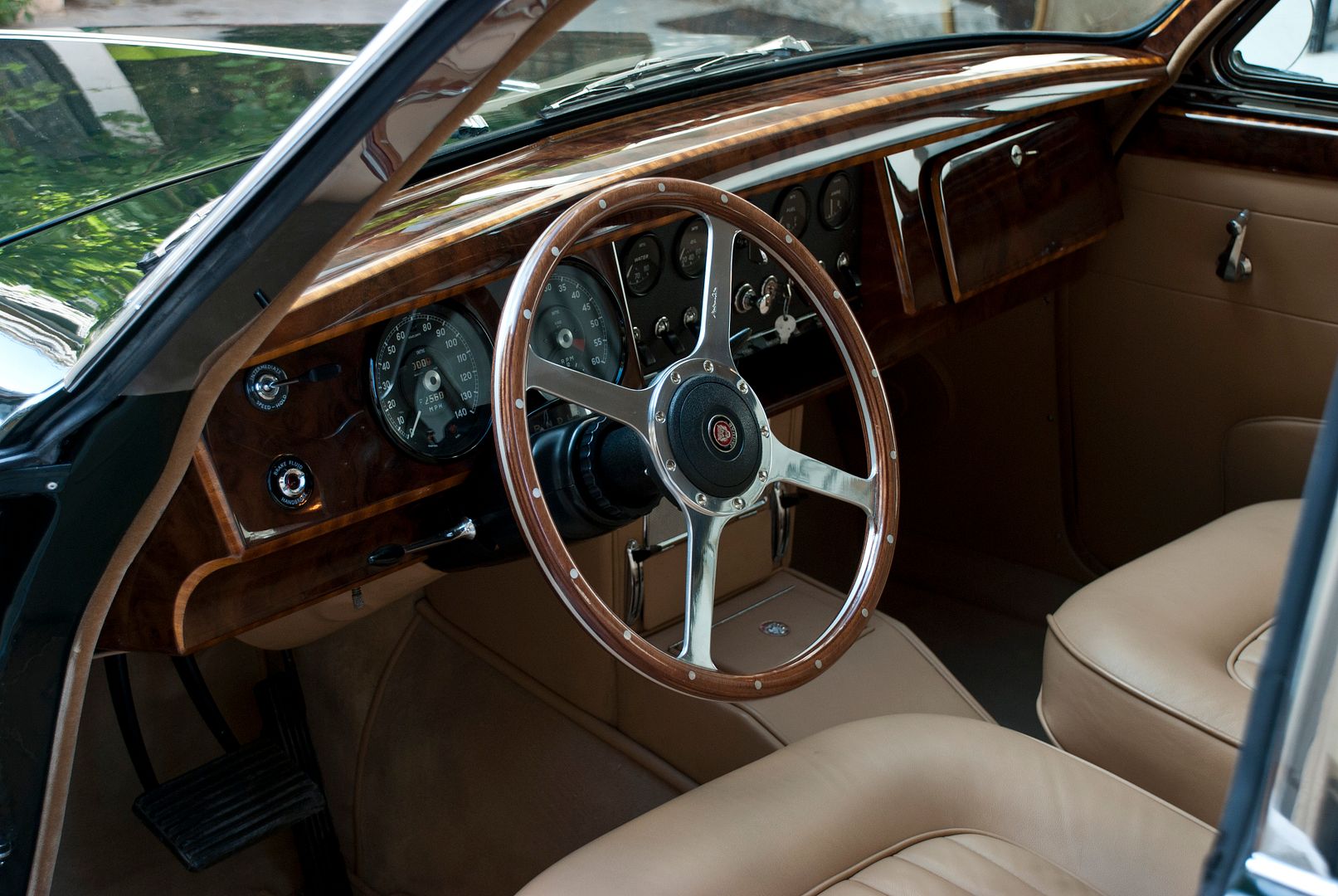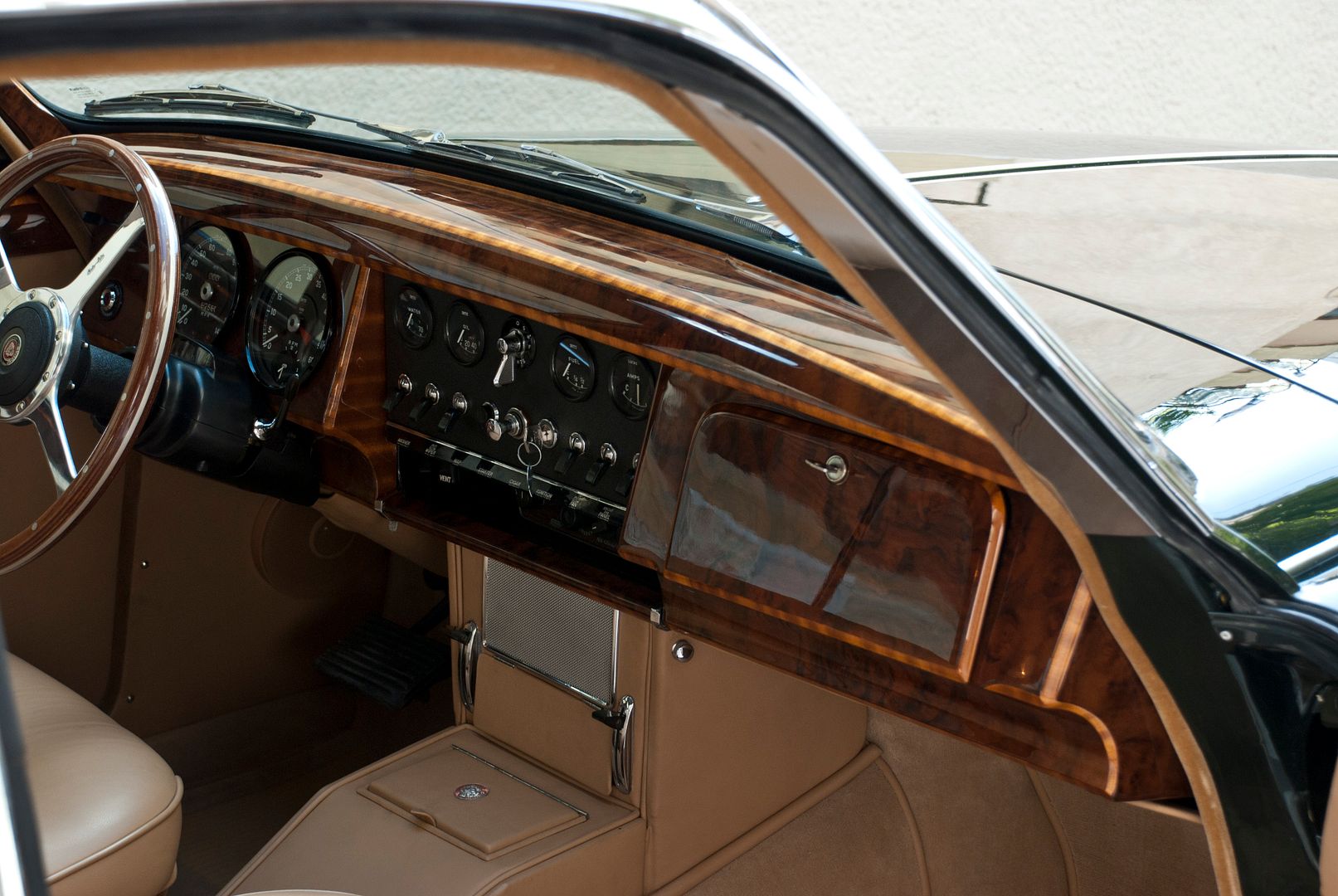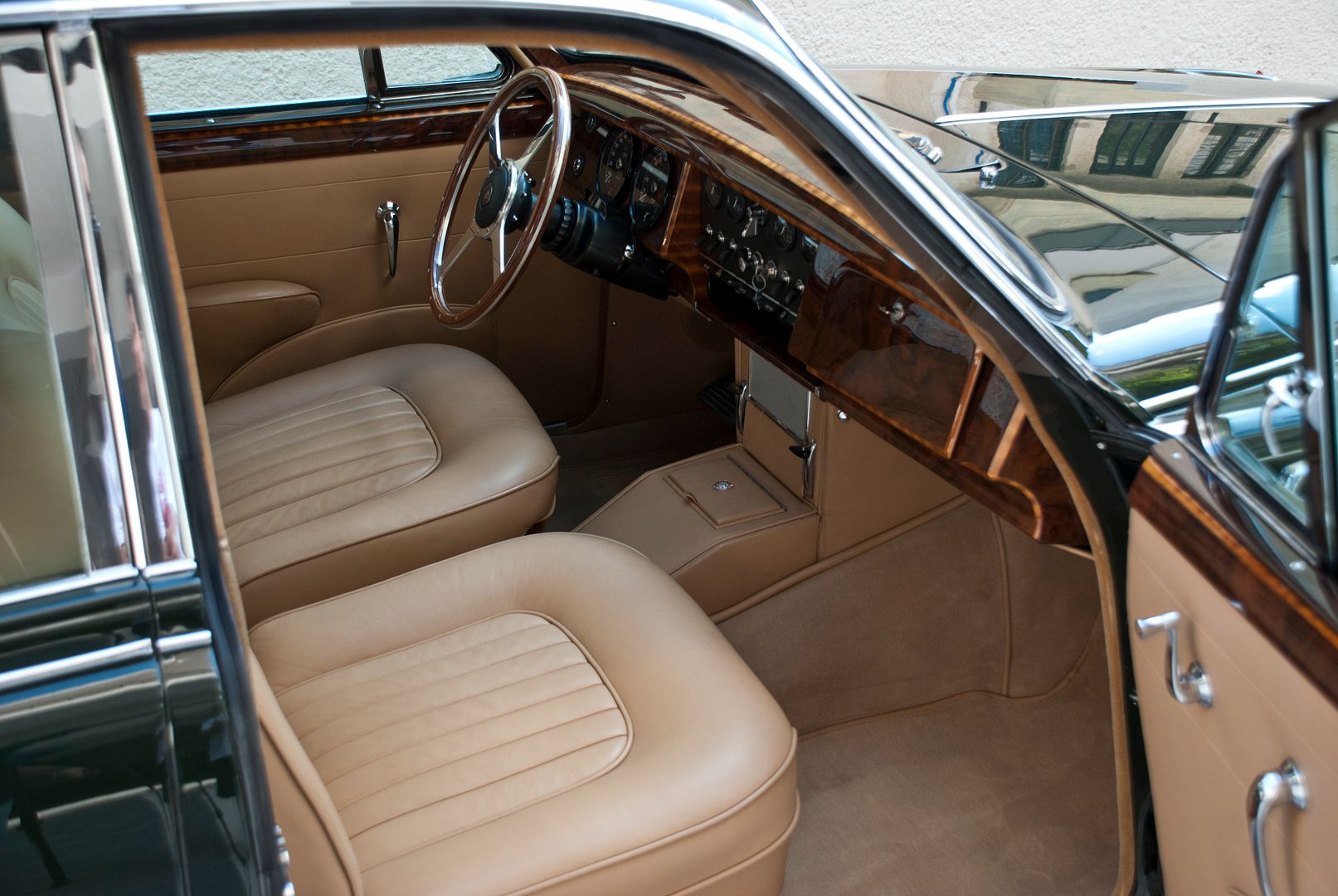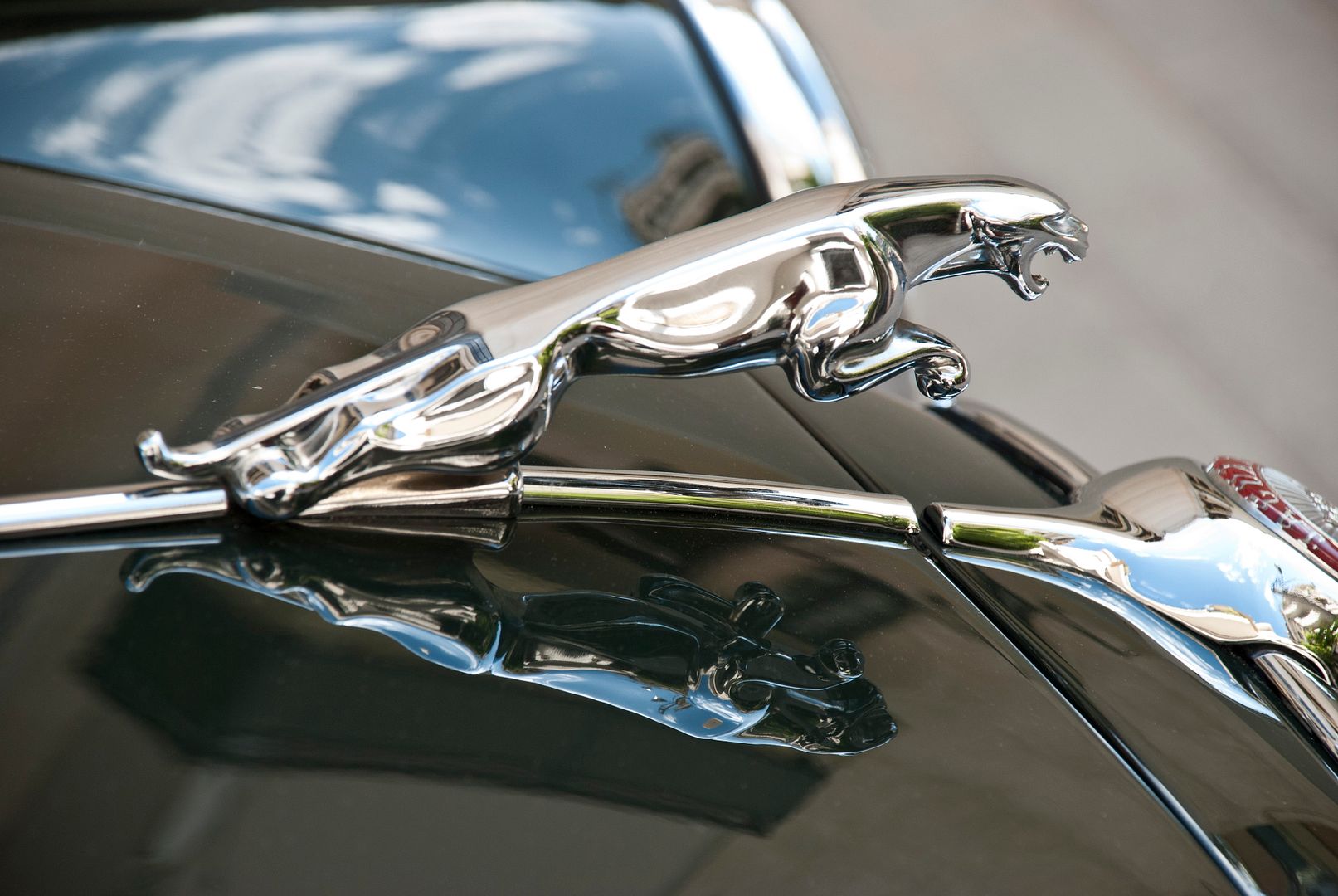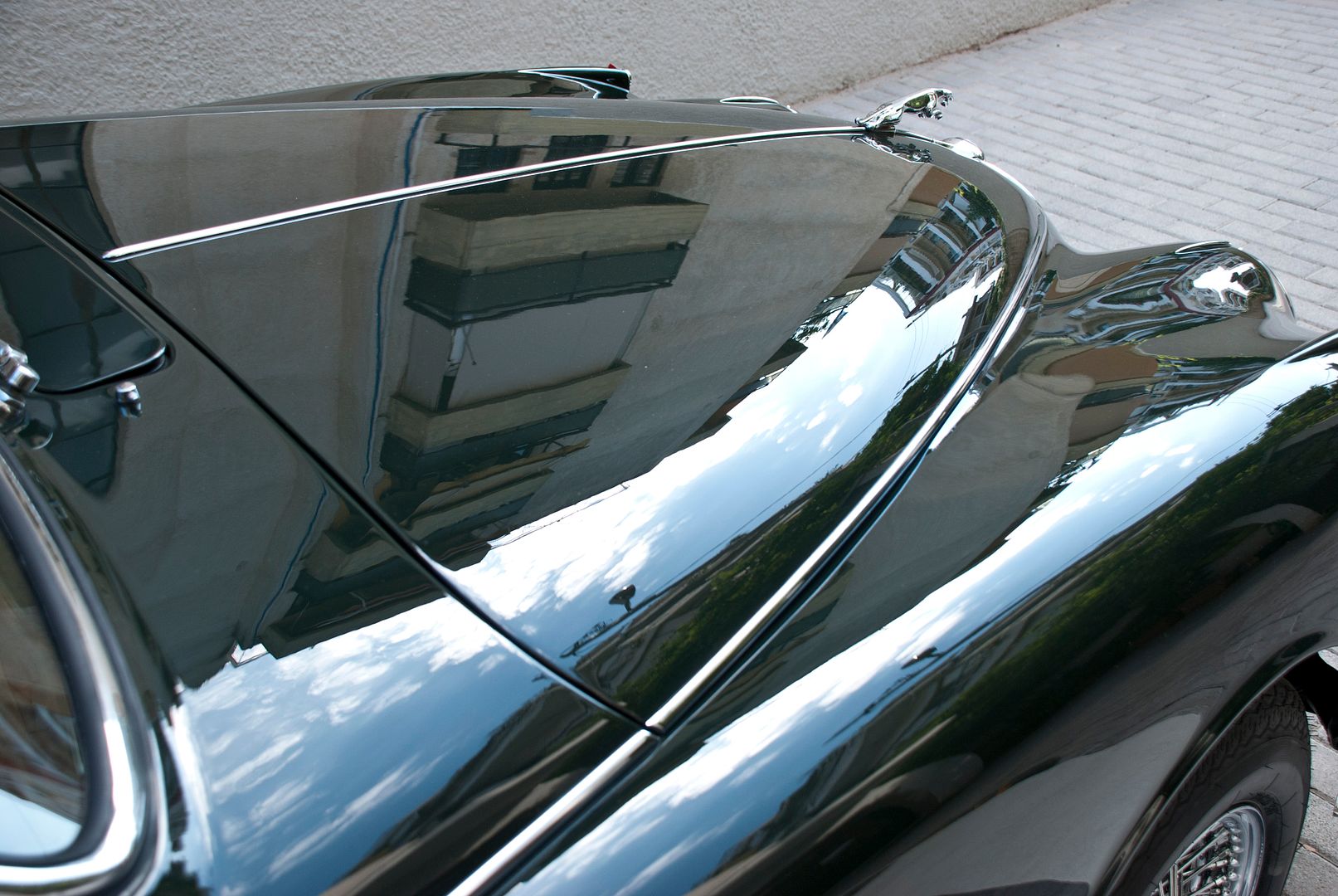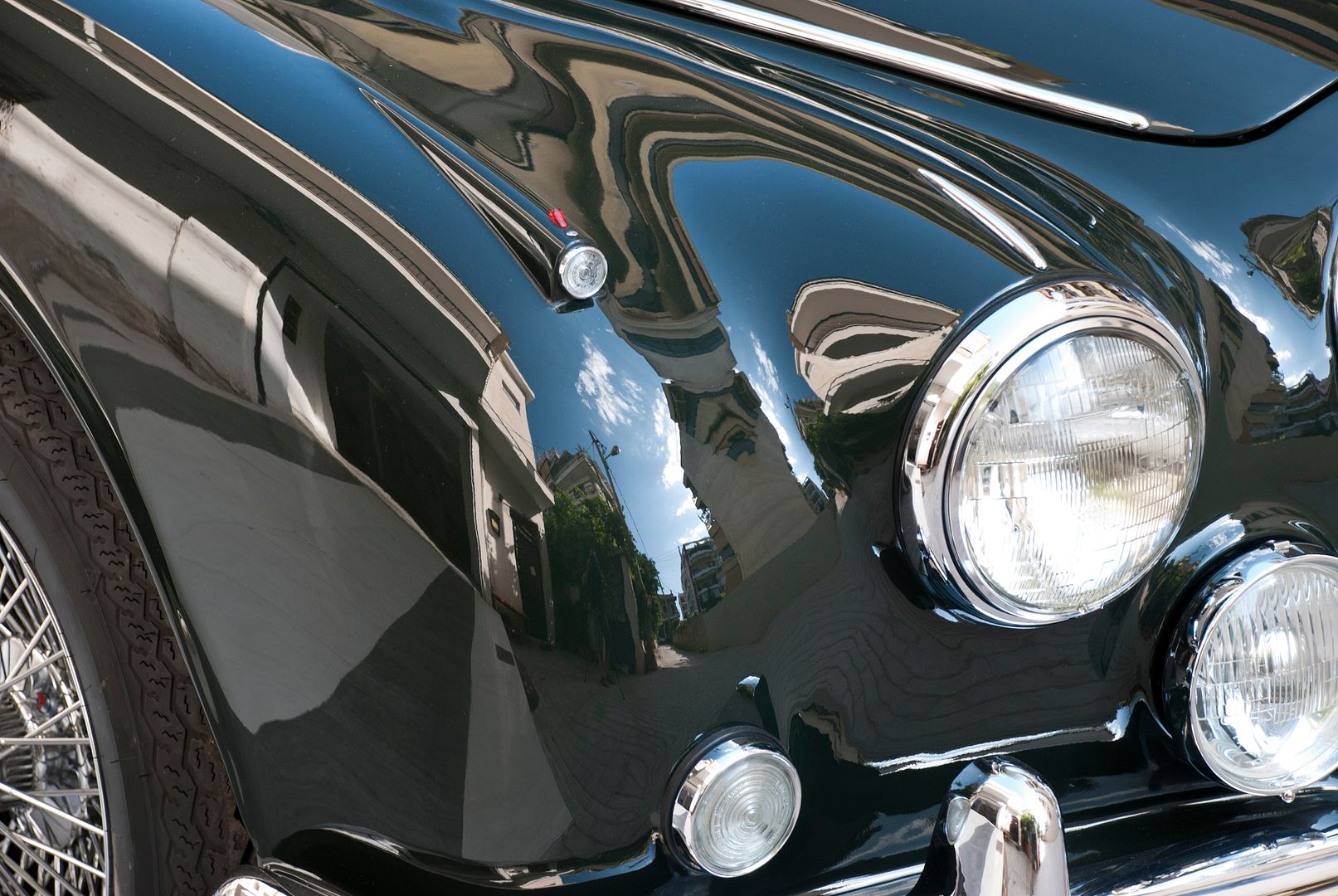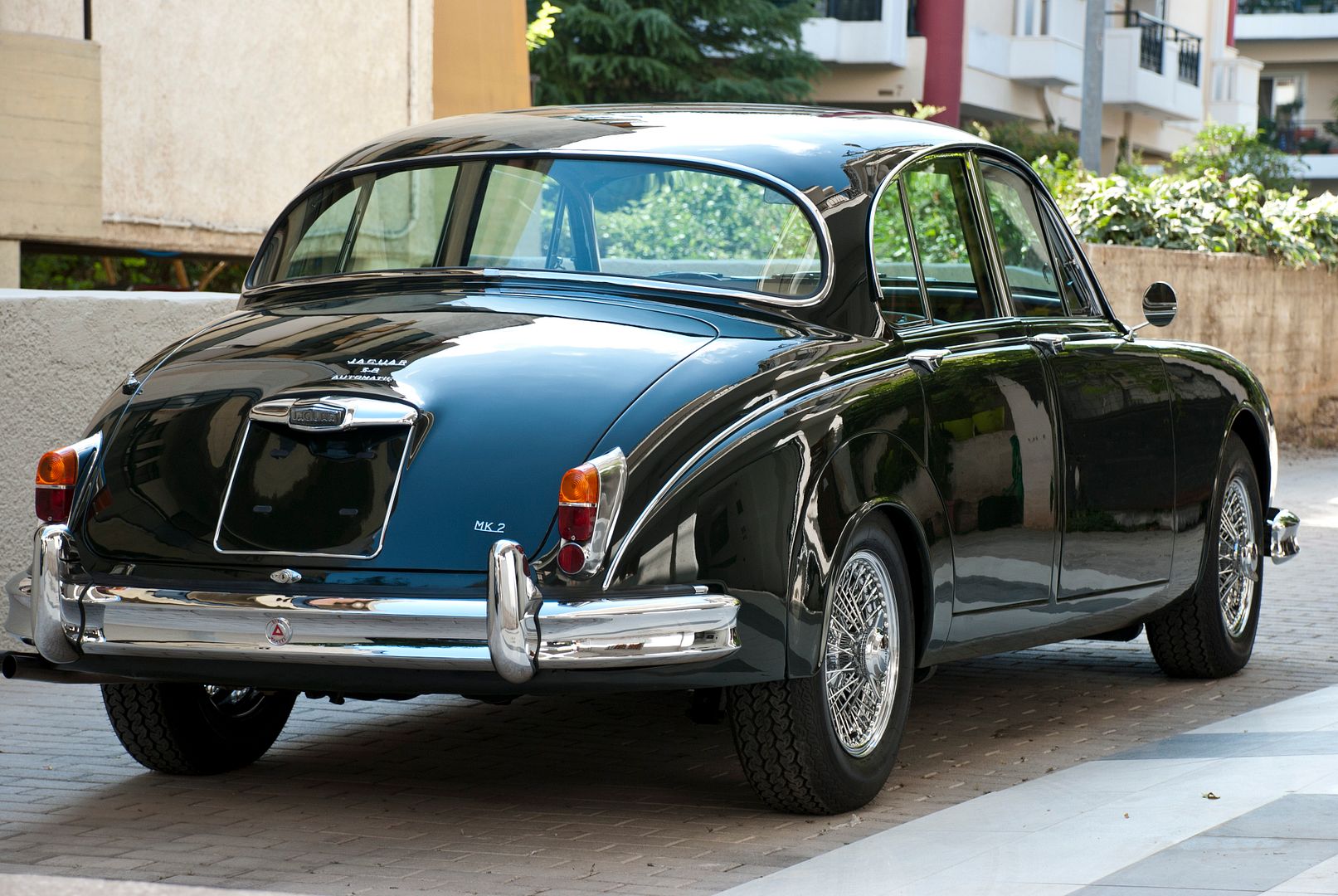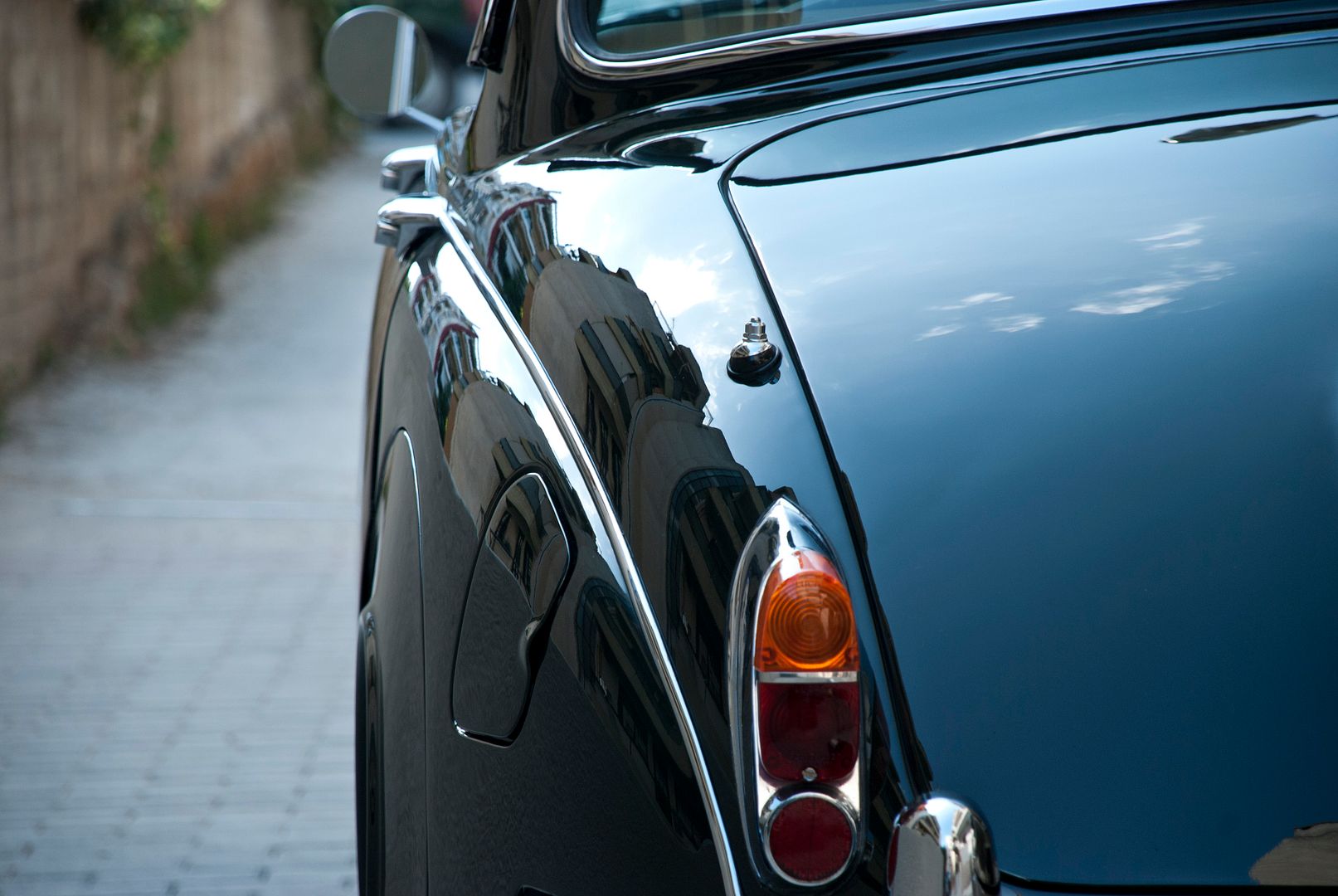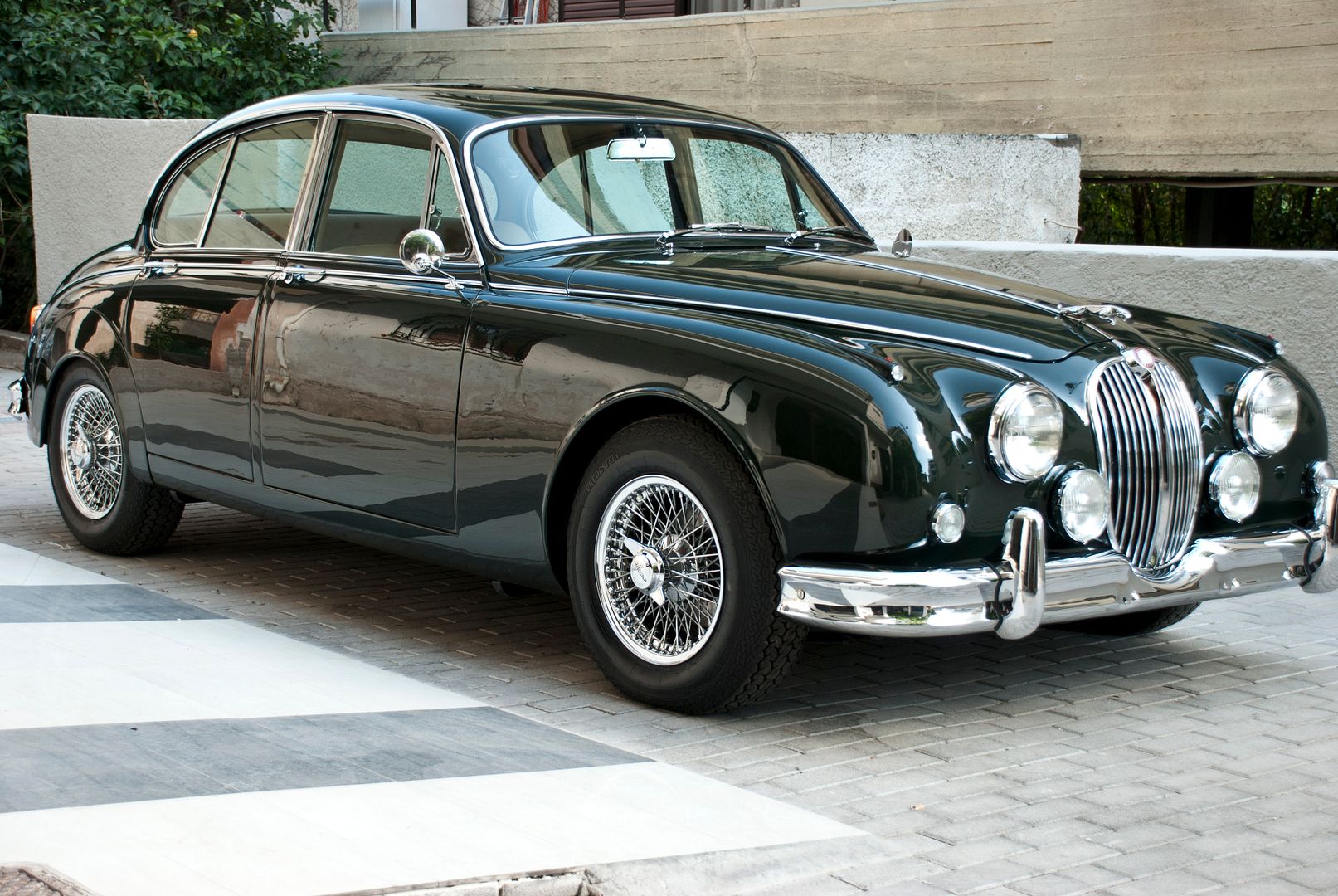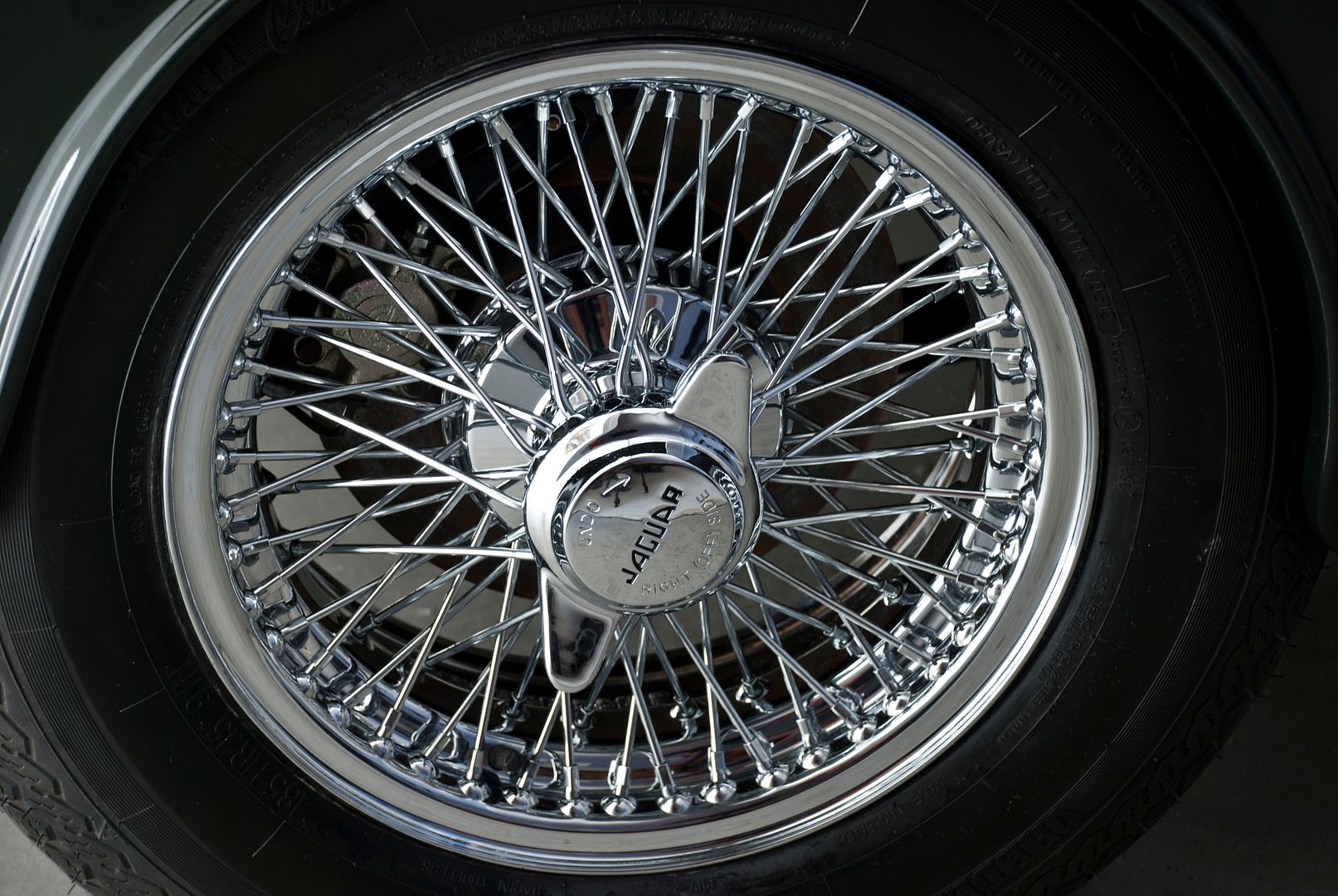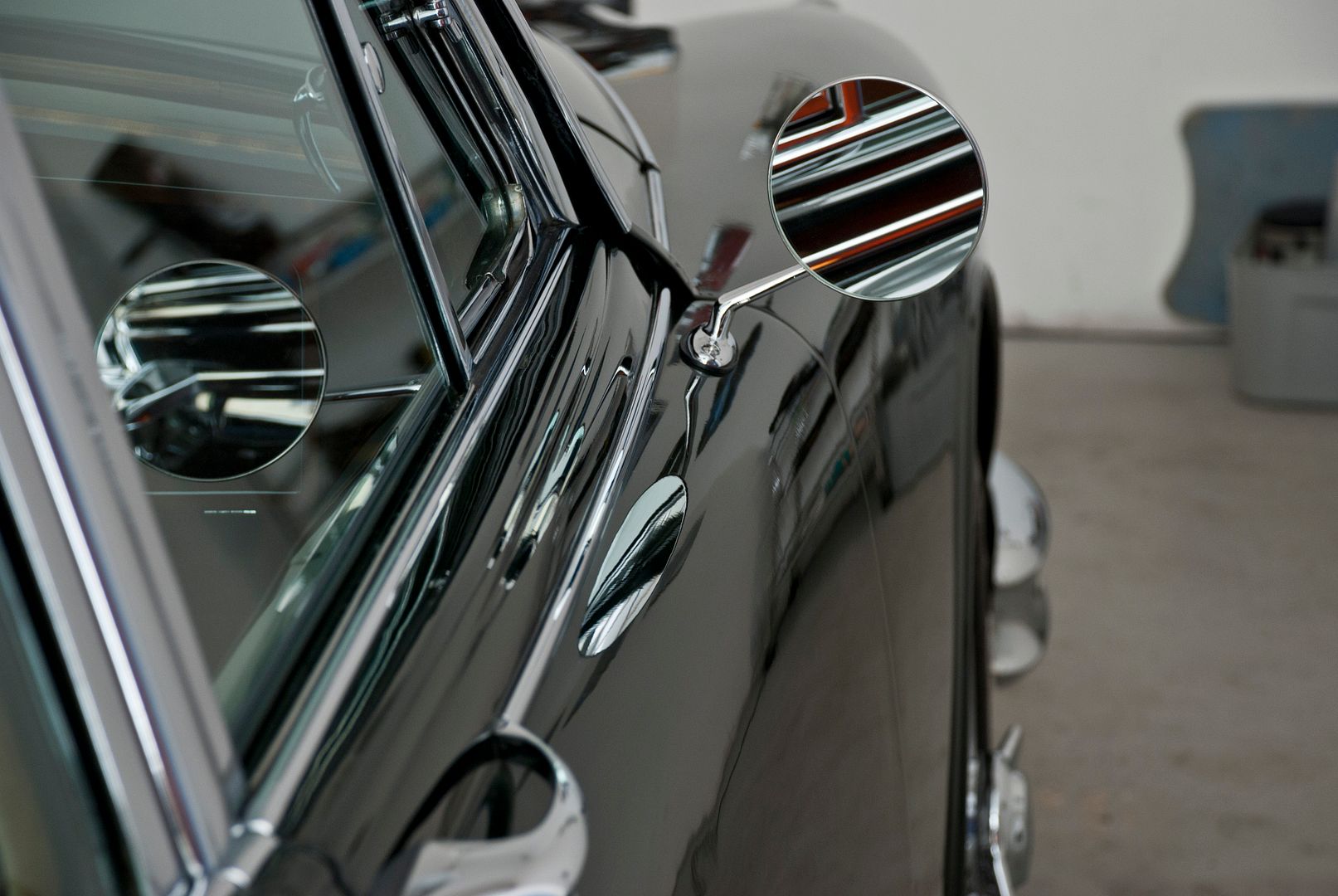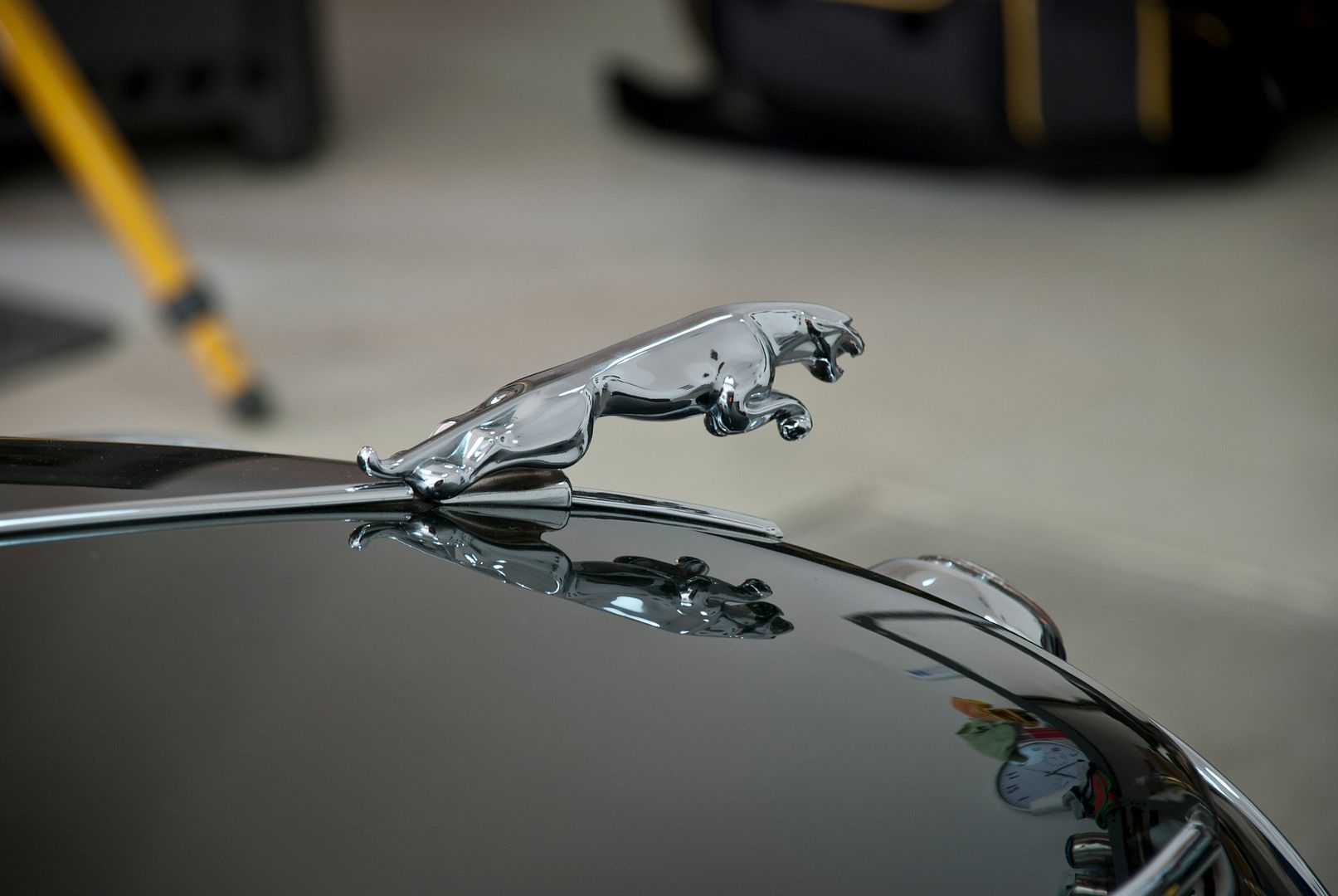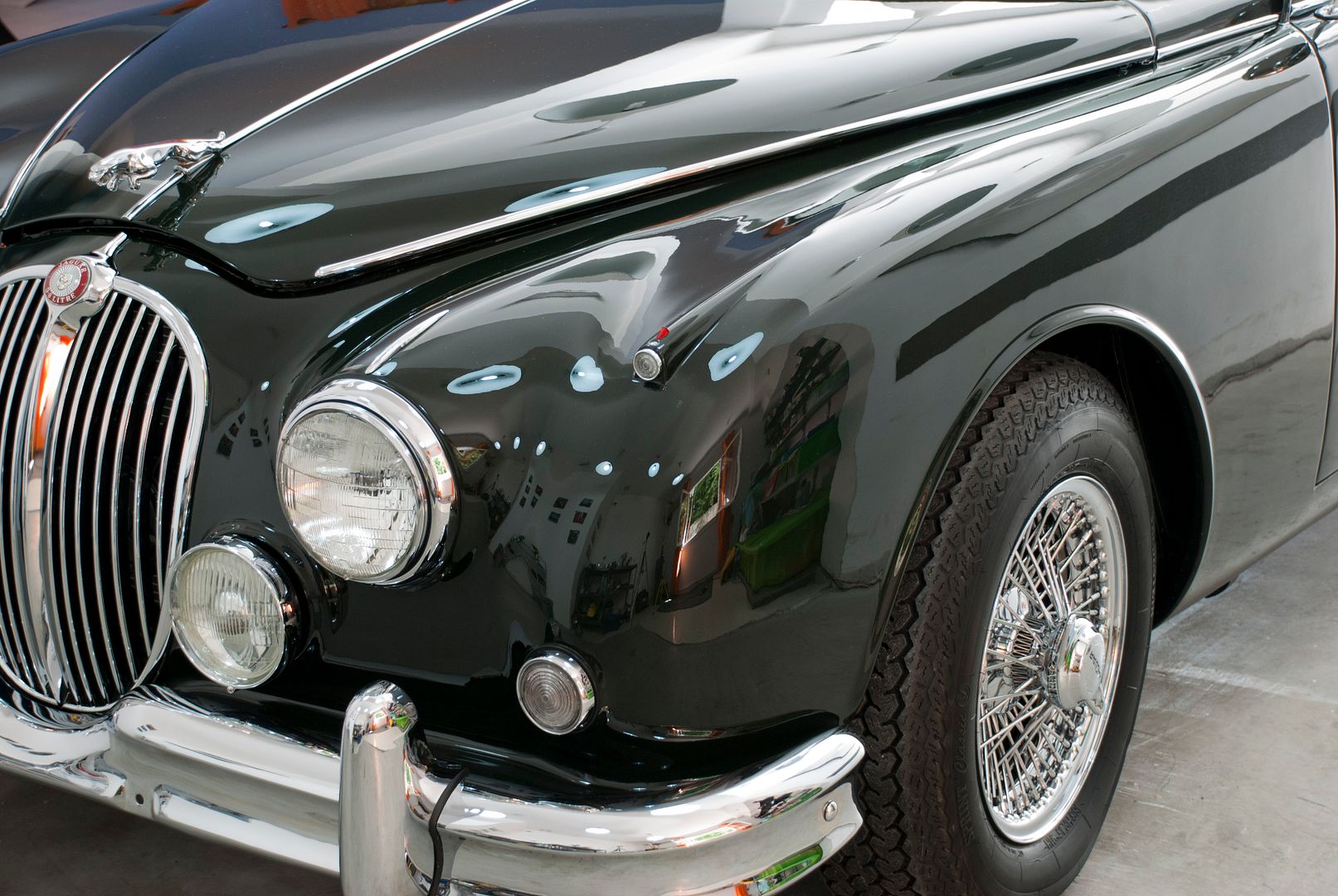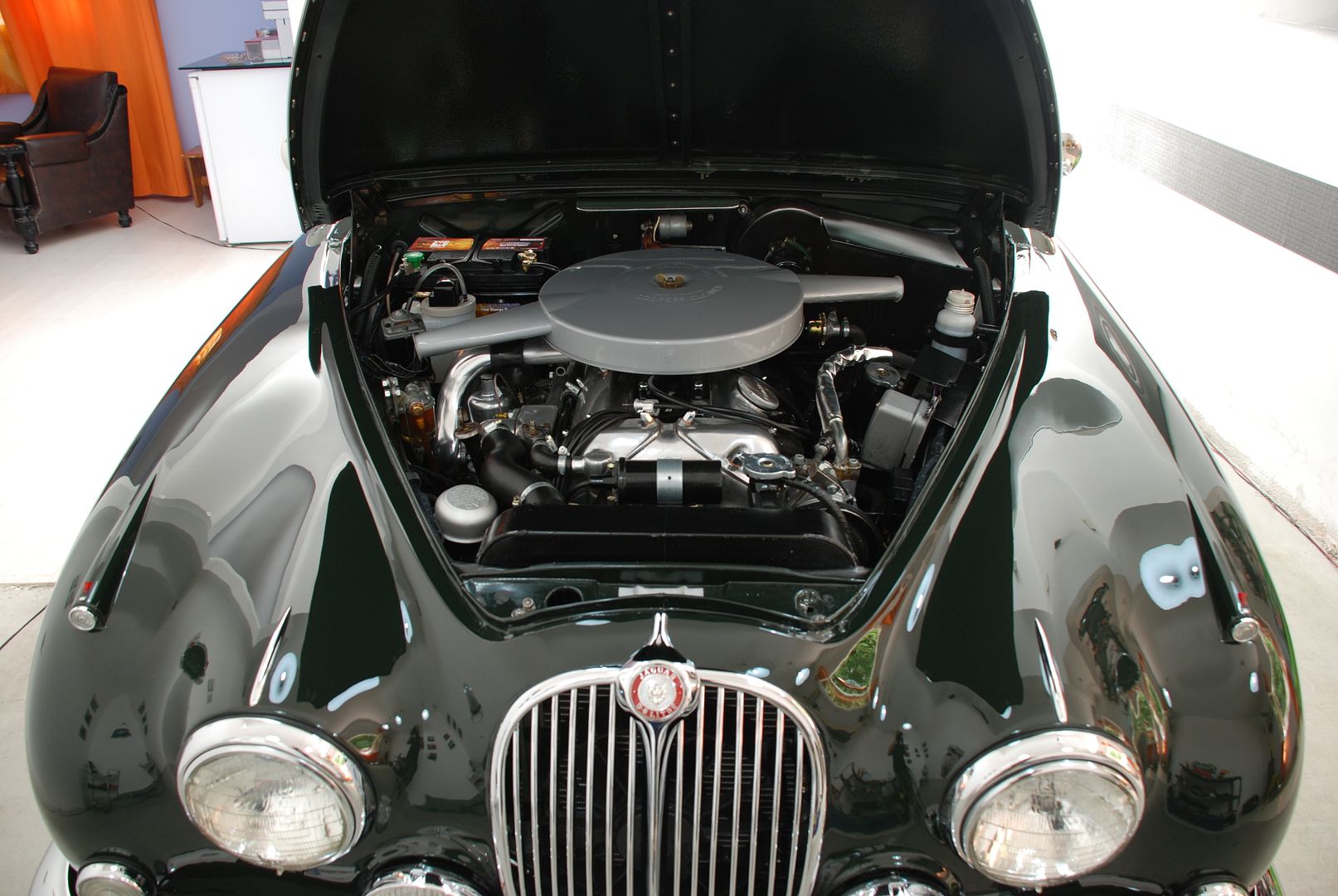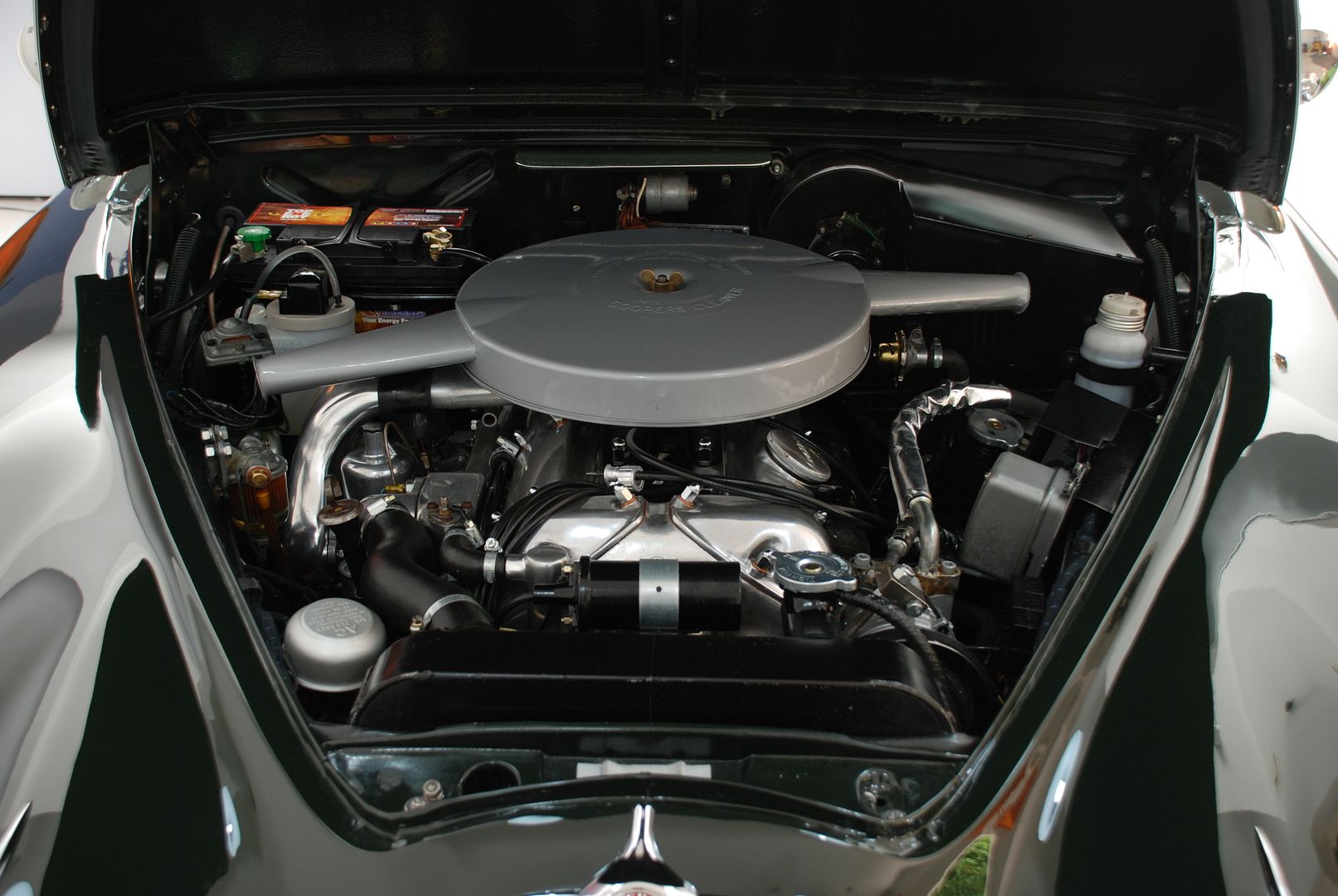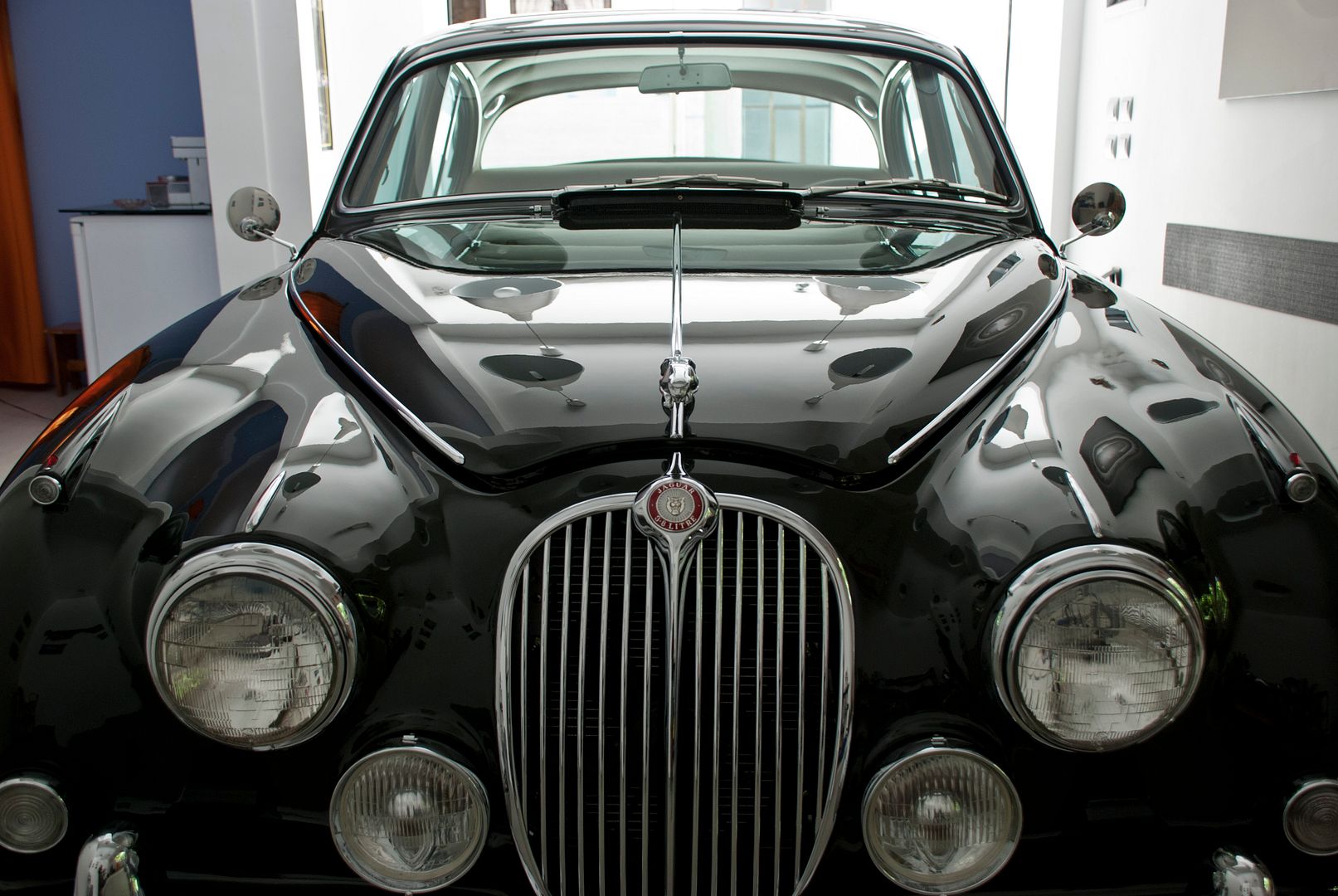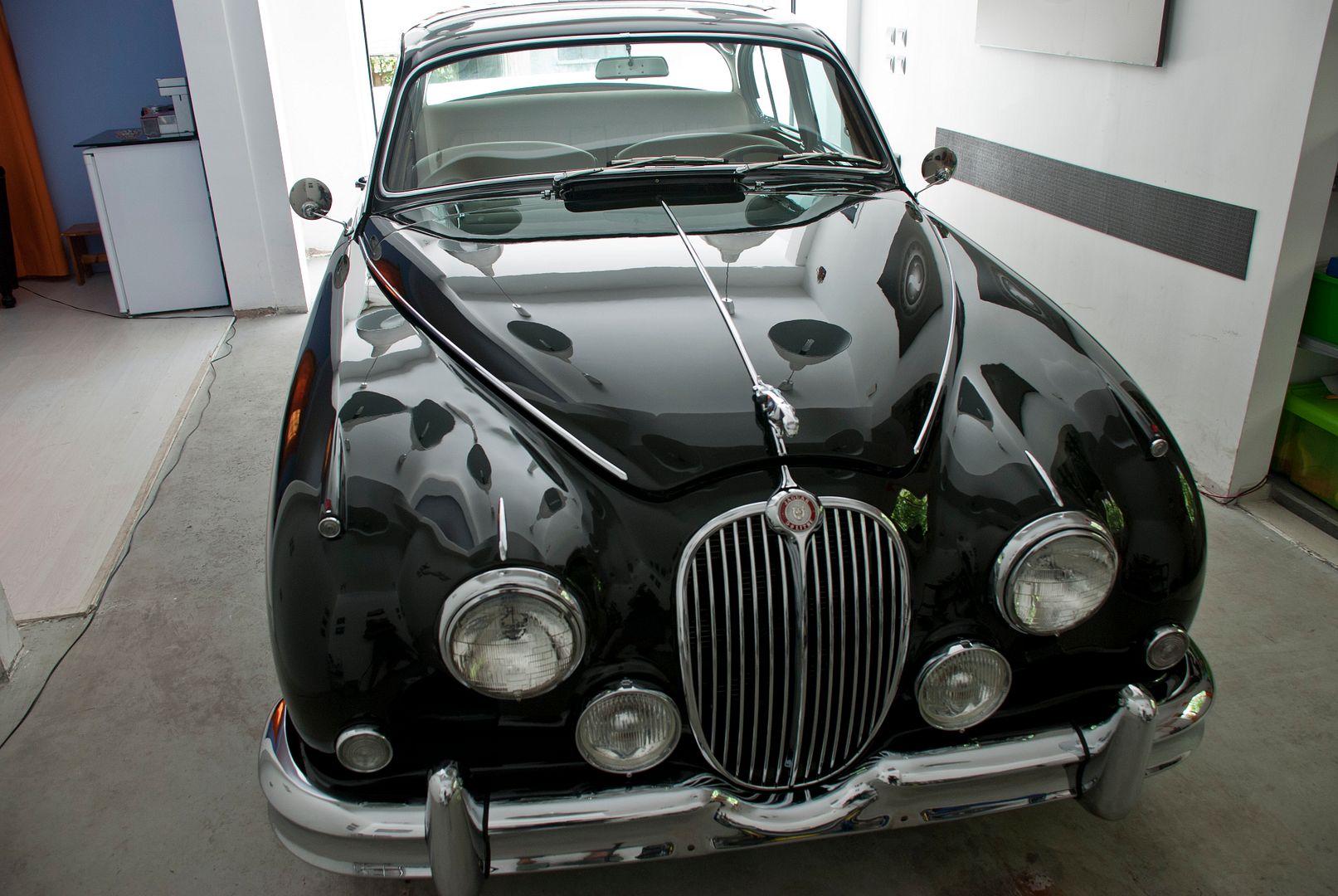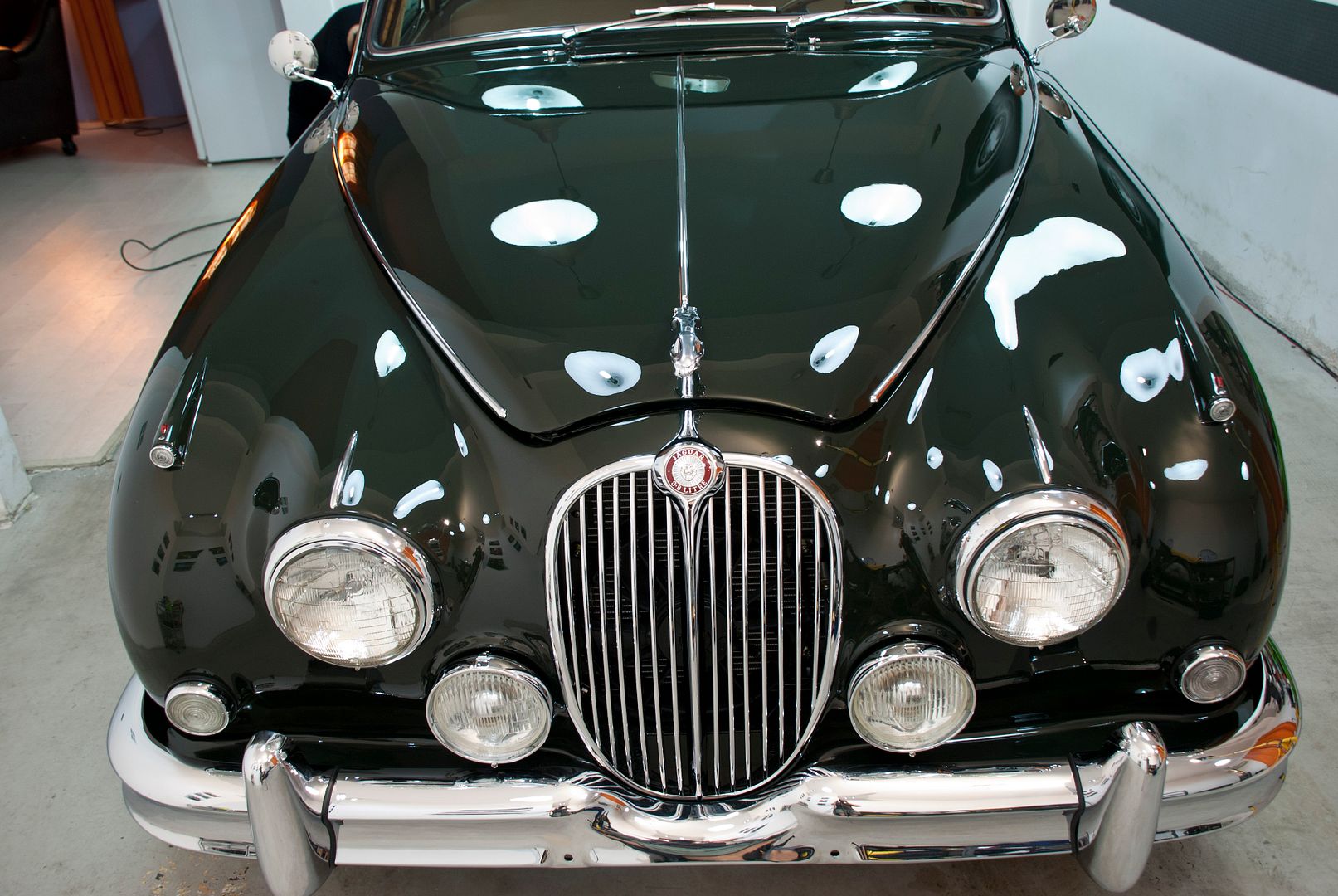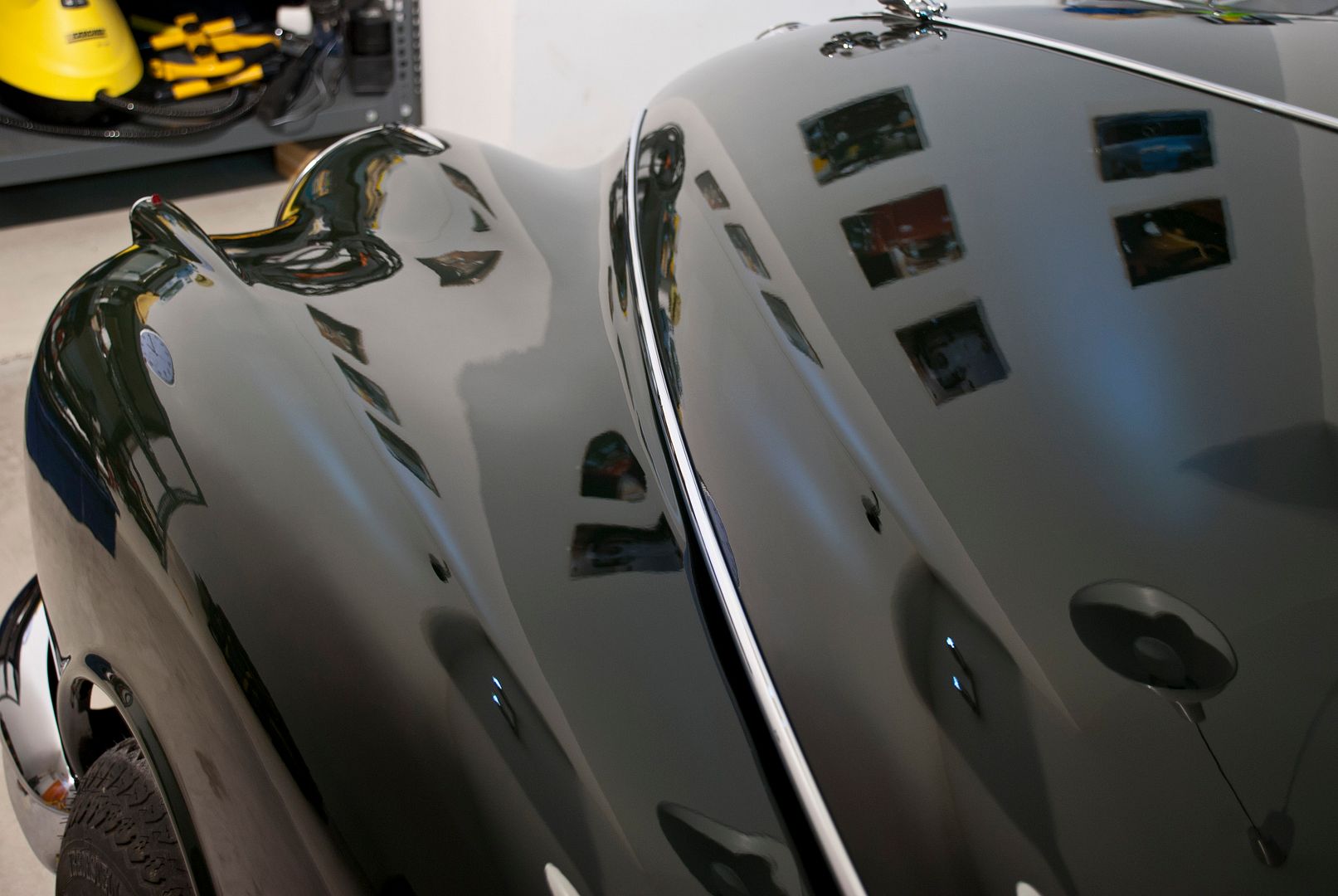 Thank you very much for watching this,
Kostas